Our local newspaper, The Park Record, just published their second annual survey of "what makes Park City great". If you missed it, here is the link.
There are lots of categories, including things, like "Best Hot Dog", which don't really enter into my lifestyle. Other categories, like "Best Nutritionist", were not included, but may be important to some of my readers. Perhaps the Park Record will include them in future renditions. In the meantime, here is my personal "Best of Park City" list for categories that are important to me. I hope you enjoy. If you have additional selections, please write your favorites in the comments section.
My Personal Best of Park City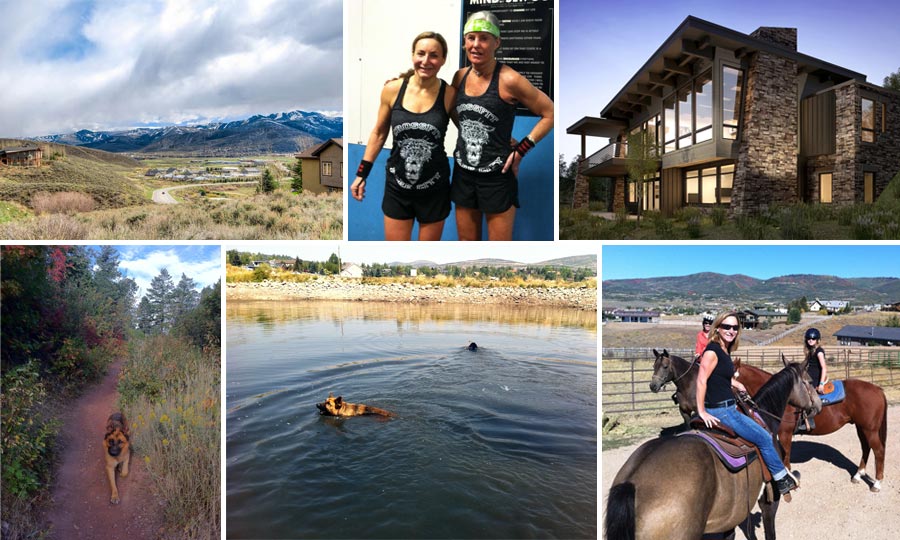 Best Real Estate Broker — David Johnson with Summit Sotheby's International Realty. I followed him to Sotheby's for good reason. He drafted most of the forms Utah realtors use and has more experience preventing and solving real estate issues than anyone else in Park City.
Best Deals on Vacant Land — Prices are about 30% lower in Jeremy Ranch than Pinebrook for no reason except some unrealistic sellers in Pinebrook. There are still some great lots available in Jeremy Ranch for under $300,000, but they won't last forever.
Best Deal on Affordable Condominiums — I love Black Rock Ridge. These have already appreciated considerably in the past year because they are such a great value. For less than $450,000, standard finishes include solid knotty alder cabinets and interior doors, stainless commercial grade Jenn-Air appliances, vaulted ceilings on the main level and 9 foot ceilings throughout.
Best Deal for New Construction — I love Enclave at Sun Canyon. The Upwall architecture is amazing, the views wonderful, and the finishes are cutting edge. They are close to everything and walking distance to the Mid-Mountain Trail.
Best Deal for Golf Course Gated Community — Red Ledges has some gorgeous new homes for under $1 million. It's a wonderful community and has a Jack Nicklaus signature golf course, Cliff Drysdale Tennis School, Equestrian Program, and affiliation with the Deer Crest Club at the St. Regis Deer Valley® Resort.
Best Fitness Program — Anyone who knows even a little bit about me knows that I am a CrossFit aficionado. CrossFit provides the fastest results for the least investment of time. You will find me at CrossFit Park City, but I also highly recommend CrossFit Miner's Town.
Best Massage Therapist — If you exercise 5 days a week like I do, then a massage therapist is an important person in your life. There is no better than Gerrit Van Beekum at Massage Envy. I have my massages booked with him into October. Clearly, I'm not the only one who thinks he is the best.
Best Nutritionist — There is none better than Shannon Doleac with Primal Peak. She practices what she preaches and it shows. She has a solid academic background in nutrition and sports. She provides her clients with practical suggestions for lifestyle changes and obtains great results.
Best Place to go Horseback Riding — You'll have to contact me directly for Bonnie Wolff's contact info. She rides the Silver Creek trails and has the nicest horses. She is extremely patient with young riders.
Best Place to Take the Dog — The pond near Gorgoza Park between Pinebrook and Summit Park. Your dog can splash around and then hike the trails.
Best Get Away within an Hour — Sundance Resort. In less than an hour you will feel like you traveled to a different country. Their spa is amazing. The snow shoeing in winter is the most scenic and quiet. In summer, take the chairlift up and hike down to Stewart Falls. Whether you dine in the Owl Bar, Foundry or Tree Room, the food is guaranteed to be awesome. The place is downright magical.
What are your Park City favorites? Please share!