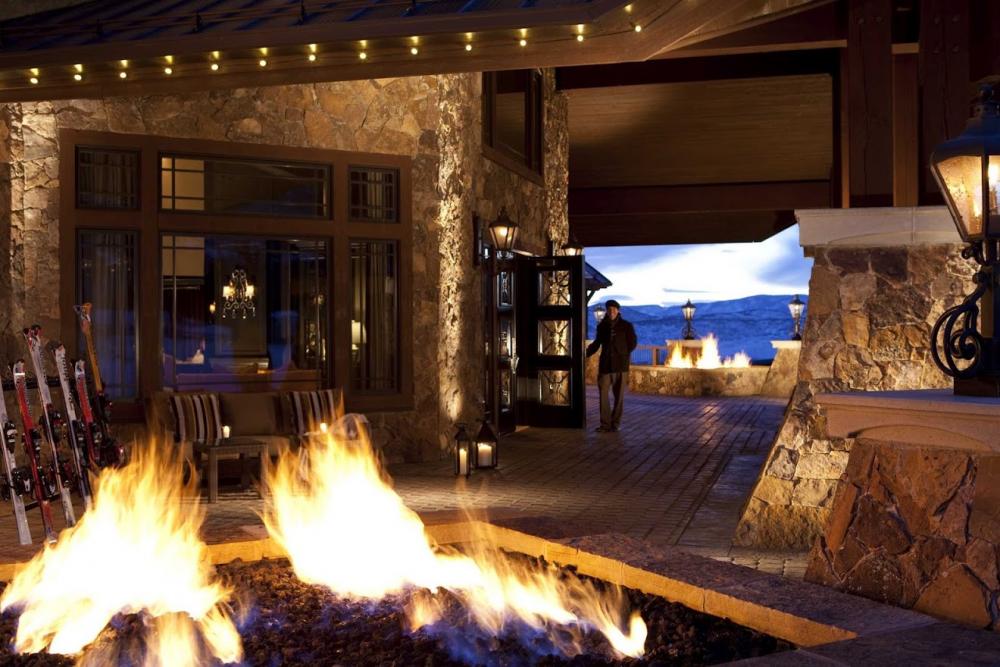 While Deer Valley® Resort boasts most of Park City's 4 and 5 star condominium hotels it is easy to forget about the Waldorf Astoria located at Canyons Ski Resort.   Here are 5 reasons why you should consider the Waldorf Astoria if you are thinking of investing in a Park City luxury residence:
1. Canyons Resort is the rising star in the U.S. Ski Industry. It was recently voted by readers of Ski Magazine as a Top 10 ski resort, improving more than 10 ranks in the past three years.  With the vision and deep pockets of its owner, Canyons Resort is a rising star.
2. Canyons isn't just a ski resort. It is a four-season destination and with a new golf course and an endless array of other outdoor summer activities.  While the ski access is amazing, the access to golf, hiking, the gorgeous outdoor pool, and the Golden Door Spa, make spending time at the Waldorf a true four-season getaway.
3. This is how you like to live.  Skiers today expect world-class off mountain amenities like the holistic Golden Door Spa – one of only five in the world – or fabulous dining at Slopes. It's all about the best of all worlds: playing hard on the mountain and returning to the easy, upscale living of the Waldorf Astoria Park City.
4. The Waldorf Astoria Park City is a portfolio asset that you can actually enjoy.  This is an income producing property that you can enjoy.  Ownership is turnkey, hassle free and completely managed by the Waldorf Astoria team.
5.  The Waldorf Astoria is a bargain compared to its Deer Valley® Resort counterparts.   Ownership at Waldorf Astoria costs about half as much on a price/square foot basis as its Deer Valley® Resort counterparts.