It feels like more and more people from California are swooping into Park City and buying our finest properties. But that really isn't the case. I compared closed sales of homes listed over $5M in 2018-19 versus 2019-20 and sales of luxury homes is amazingly consistent. Maybe we should be grateful that it is consistent in spite of COVID-19 and an election year.
A year ago, 39 homes closed above $5M. This year that number is 40. And the same neighborhoods dominate.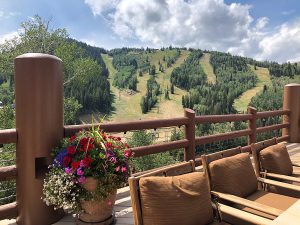 One thing is for sure, Park City's highest priced homes are ski-in/ski-out. Last year 25 homes were ski-in/ski-out and this year that number rose to 29 homes. These homes are located in Deer Valley and The Colony at White Pine Canyon.
Deer Crest is a gated ski-in/ski-out community in Deer Valley and 7 homes sold in that one neighborhood this year, including the highest priced home sale ever in Park City at $25,000,000. Ten homes closed this year at The Colony at White Pine Canyon, another gated ski-in/ski-out community.
Last year one home at Promontory listed over $5M sold. This year 3 have closed and one is pending. This represents an ever so slight shift away from the ski slopes towards golf and amenities. And speaking of golf, Glenwild and The Preserve average a total of about 2 closed homes/year over $5M.
I'm happy to report that Park City's luxury home market is robust. Many of these high priced homes are second and third homes, but we are starting to see an ever so slight trend of luxury home buyers moving to Park City full time.