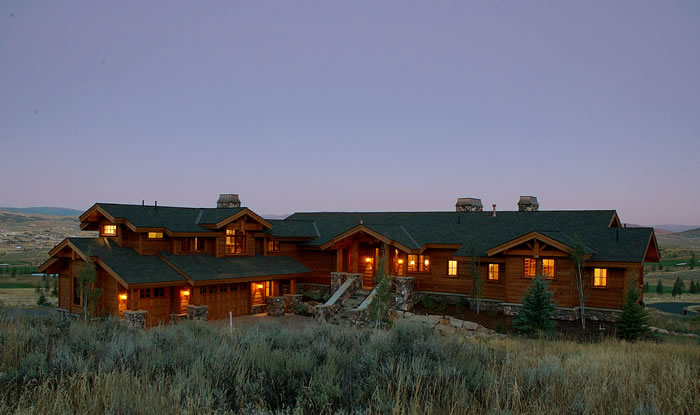 Glenwild is an exclusive gated community in Park City with estate-sized homes overlooking the #1 rated golf course in Utah. If you're considering Glenwild real estate as a primary or second home investment property, we suggest you have a good knowledge base of the area. Our number one goal is always to help you understand the nuances of a particular area so you can make informed investment decisions.
Glenwild sits on 950 acres and allows for less than 200 homes on the property. A magnificent 39,000 square foot clubhouse and spa and its convenient location make Glenwild one of the most coveted neighborhoods in Park City.
From a recreation perspective, Glenwild is no slacker. Glenwild Club Membership amenities include an exceptional year-round swimming facility, a fitness center, fine dining and an extensive trail system. Glenwild is a renowned system for mountain bike trails, including the famous Flying Dog Trail. Ski resorts and nordic options are never a far cry anywhere in Park City.
[search_map id='2991′]
[static_listings context='pls_static_listings__4′ width='250′ height='250′ sort_by_options='cur_data.baths,cur_data.beds,location.locality,cur_data.price,cur_data.sqft,location.postal' sort_by='cur_data.price' sort_type='desc' query_limit='10'] [pl_filter group='metadata' filter='subdivision'value='Glenwild||Goshawk Ranch||Knob Hill||Ranches At the Preserve||Red Hawk||Stagecoach Estates||The Preserve'] [/static_listings]