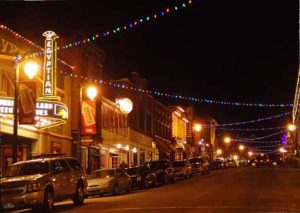 Sundance is almost here and if you want to manage Sundance like a local, read my friend, Hilary Reiter's blog, re-posted with permission, from the Historic Park City website.
Having "temporarily" relocated to Park City in 2001 to work in the Press Office of the Sundance Film Festival (and, of course, to ski as much as possible), more than 11 years later I've yet to break away from this mountain town paradise. As I approach my 12th Sundance, I figure I'm as qualified as most anyone to offer some insight as to how to get the most from the 10-day Festival extravaganza for those who are not members of the Hollywood jet set. Every year, my friends and I declare, "If you can't fight 'em, join 'em!" This mantra, of course, refers to the crowds of entertainment industry workers, filmmakers, celebrities, media, sponsors (official and guerilla)…and, oh yes, the throngs of gawkers.
So how does one join them, en lieu of fighting them? First, leave the car at home or park at Deer Valley® Resort Resort. If the Jennifer Annistons of the world manage to ride the free busses, which run extra frequently during the Festival, so can the little people. In addition to hassle-free transportation, the buses make for great people watching and eavesdropping. And you never know who you'll meet that will be gracious enough to invite you to that impossible-to-get-into party.
If you want to be immersed in the Main Street bustle, you can't make your dinner reservations too far in advance. Most restaurants are open to the public, although they may close during certain hours for private functions. Several bars remain open nightly, and celebrity sightings are not uncommon at both watering holes and restaurants if your mission is to stargaze. There are also ticketed shows for national music acts at venues like Park City Live, Downstairs and The Star Bar. Many of the official Sundance sponsors rent storefronts on Main Street and are open to the public, so be sure to explore those as well. If nothing else, you can warm up with a free cup of coffee.
While some residents complain about the Hollywood and New York types who descend on Park City, I have actually found them to be largely considerate of – and even fascinated by – locals. Some festivalgoers are so envious of the well-balanced lifestyle and spectacular natural surroundings we enjoy that they invite us to their shindigs to add some local color. Perhaps it's because I'm a New Yorker who launched my career in the music industry that I embrace the fast pace and the occasional attitudes of Festival attendees. But, If you live in Park City, work that angle to your advantage – more often than not, you'll find you are appreciated. Sundance is part of what makes Park City special, so embrace it.
Ultimately, Sundance is and should be about the films and the opportunity to see some rare gems in Park City's extraordinary, intimate setting. The cast and crew Q&As that follow the screenings are often more satisfying and magical than the films themselves. I must confess that I have never purchased locals tickets to screenings as I never know what my busy schedule will accommodate. I've discovered over the years that I manage to see quite a few films, regardless (my record year was 22 screenings, and I never saw the light of day). The crowds dwindle during the second half of the Festival, and it's easier to get into films after they have screened a couple of times. Waitlist at the larger venues toward the end of the festival, and you're almost guaranteed a seat if you show up 45 minutes to an hour ahead of the screening time. Oftentimes, people have extra tickets to sell outside the venues. This strategy is advantageous as it allows you to hear word-of-mouth buzz that has generated about the films, so you can make educated choices about what you get tickets for. Extra tickets are also released daily at the Sundance Box Office in the Gateway building at the corner of Swede Alley and Heber Avenue. Don't waste your time clamoring to get tickets for star-studded films that already have distribution. You can see them shortly after the Festival in theaters. Instead, go for the documentaries or foreign films that you may only have the chance to see during Sundance.
My final tip is perhaps the most prudent – get your flu shot and start your bacteria-fighting regimen now. The influx of big city germs coupled with long days and late nights can be a sickly combination. Pace yourself during the ten days, and you'll be poised for a Sundance to remember.