This article was written for Tripping.com with Volo. My client, Kris Getzie, turned an investment home she purchased through me into a money making machine and a vacation management consulting business.  She asked me to write about FAQ for vacation rental homes and added comments based on her experience as a property manager.  If you are considering the purchase of a vacation rental property, you won't want to miss this blog post.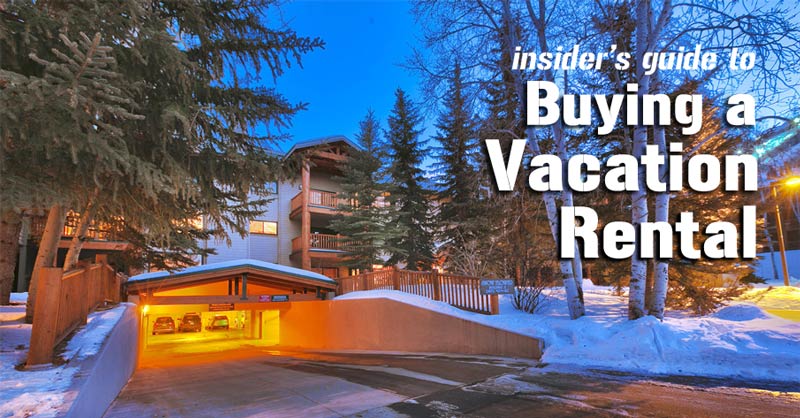 Buying a Vacation Rental Property
[Kris Getzie] Actually purchasing your vacation rental home is obviously a huge piece of starting your business. So, I've partnered with one of Sotheby's top agents to help answer frequently asked questions.
Nancy Tallman sells vacation properties in Park City, UT so I'm very well acquainted with her strategies and work. In fact, she helped me find my first rental in Park City. Being that she is based locally, local examples will be used, but the principles apply anywhere.
Any good agent will want a clear understanding of your goals. So when a client tells Nancy they are interested in purchasing a vacation rental property, she asks a lot of questions to ensure no stone is left unturned and that the client finds the best home for their situation.
Regardless of the client's personal goals, all successful vacation rental properties share these same characteristics.
Best location.
We've previously covered tips for choosing the best location, which focused on local elements; local landscape, the surroundings, and understanding if nearby businesses and homes are complimentary to your intended experience.

Nancy actually helped me navigate some of these topics (i.e. the water main situation at my Park City rental), so I knew she'd have additional input on choosing the best location:

[Nancy Tallman] Best, like beauty, is in the eye of the beholder, so again, it's important to understand the goals of my client. Do they plan to spend any time in the rental property? Is this a property my client hopes to live in one day? If the answer is "yes" to either or both of these questions, then the client's lifestyle and personal taste come into consideration.

If the property is going to be rented 100% of the time, then we are looking at a pure economic decision. Economic decisions are always a dance between the price and income the property is expected to generate.

In my experience, the exact location may not be the strongest indicator of return on investment. For example, the rental differential on a ski in/ski out property may not be sufficient to justify the higher purchase price. An older condominium project with a low price and HOA dues could have hidden costs if there is deferred maintenance and planned owner assessments.

Take time to understand your intent (and financial needs) for the vacation home, so your chosen real estate strategist can better work for you.
Expected Appreciation
[Nancy Tallman]  In Park City, just like in any other town, the location will drive the appreciation. Appreciation is based on supply and demand. There is always going to be a limited supply of properties in walking distance to Historic Main Street, the ski slopes, and other amenities.   There is also strong demand for new construction, which has seen strong appreciation even when located further from amenities.

The "average" annual appreciation in the USA is about 3%. In hot neighborhoods, we have seen 10-20% annual appreciation in the past couple of years. For some investors, cash on cash return is more important than appreciation. It depends on the goals of the client.
Positive Economic Signals
[Nancy Tallman] Property investors look at unemployment, job creation, population migration, economic stability, housing prices and rental yields when deciding where to buy. An unfortunate negative example of the above factors moving in the wrong direction is Atlantic City, New Jersey, where casinos are closing and people are losing jobs.

On the other hand, Park City has all of these factors moving in the right direction. Park City is just 30 minutes from Salt Lake City, which has one of the strongest economies in the USA, and is one of Park City's major feeder markets for resort real estate. Vail Resorts recently took over 2 of Park City's 3 ski resorts and has promised to make a "significant" capital investment in both resorts this year. The Sundance Film Festival also inked a long-term agreement with Park City, which means we can expect the world famous film festival to continue to draw vacationers to Park City for years to come.

[Kris Getzie] Driving maximum profit starts with a detailed understanding of your home's location as well as the economy, as we described in planning for vacation rental success. Ideally, it is best to purchase an investment property when the economic indicators first turn in the right direction to purchase before prices have been driven upwards.
Reasonable Vacation Rental Costs
[Nancy Tallman] Costs can vary significantly from home to home or condo. It's easy to detail fixed costs, such as the mortgage, property taxes, HOA dues and utilities as the previous owner can typically provide records for the past year(s). However, the cost of maintaining and managing the vacation property will vary; if the property is part of an HOA, some or all of the utilities and maintenance may be covered.

The costs unique to owning a vacation rental can be more difficult to figure out. They may include marketing, furnishing, property management, listing site subscriptions and website development costs. I refer clients to Kris to help them wrap their heads around these variables.

[Kris Getzie] It's really important to have your real estate strategist help you determine the property specific costs. A good agent has worked with many types of properties and buyers and can easily dig into the details (HOA logistics, for example). After all, you don't know what you don't know so it can be hard to ask!
Expected Profits
[Nancy Tallman] The expected income and expenses of owning a property will determine the profit. For some clients, spending Christmas with their family in their vacation property will be more important than the income they are giving up.

Even a property with a negative cash flow can be profitable when considering tax savings for depreciation and the property's appreciation. On the other hand, if cash flow is important, vacation rental properties have the potential to generate tremendous income relative to their cost if they are managed like a business with a high level of customer care and an outstanding presentation.