While big-box store shopping is inevitable, especially if you are trying to fill a large home, it's the antiques you pepper into your furnishings that will bring heart and soul to your decor. The stories, the patina, the craftsmanship… these are the things you just can't find in the pages of a catalog. Plus, giving a piece a second life, be it an MCM end table or a turn-of-the-century trousseau, is much more environmentally friendly than buying new. And shopping small for interior design is an excellent way to support your local community.
Fresh off a weekend of treasure hunting in Salt Lake City, here are our favorite antique stores for finding timeless home goods with character and charm.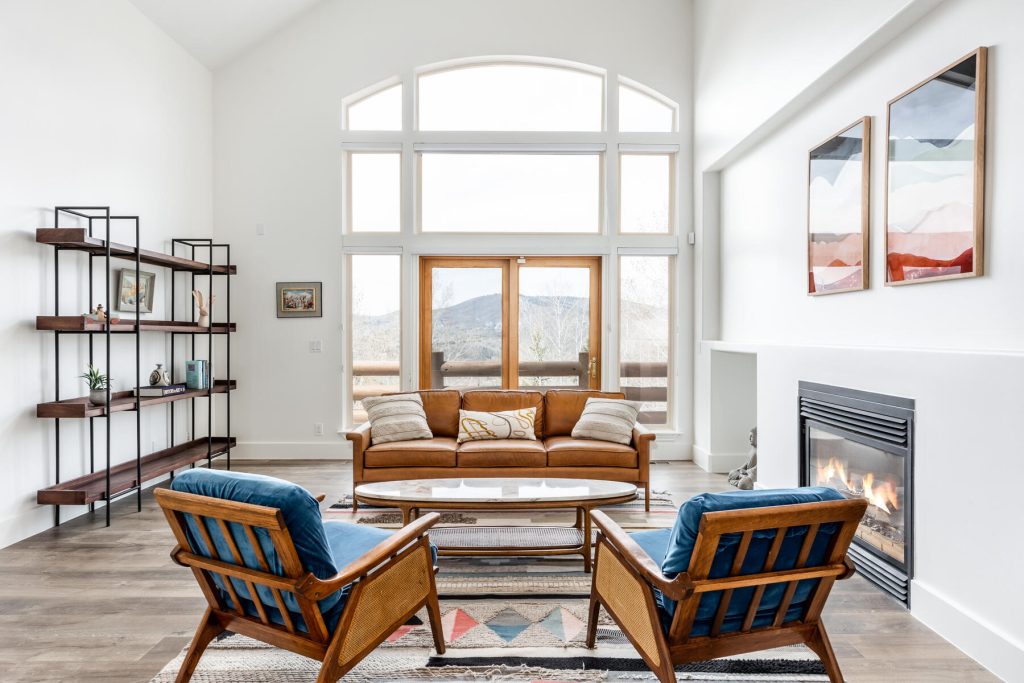 Euro Treasures Antiques
Euro Treasures Antiques is a SLC institution, and has even been featured on Antiques Roadshow on PBS. They specialize in English antiques, but there's so much more to be discovered at this 22,000-square-foot warehouse in the Euro Treasures building. (Fun fact: For a long time, Euro Treasures Antiques held the title for the largest antiques store in the country. Today, they are celebrating 40 years in Salt Lake City.)
From Georgian mahogany chests circa 1840 and handmade Tiffany floor lamps from Germany to Arts and Crafts rocking chairs and solid oak church doors, it's all here thanks to the savvy sourcing of owner and antique historian Scott Evans. Bonus: Euro Treasures Antiques shares its space with Salt Lake Fine Art—the city's top purveyor of antique oil paintings, watercolors, pastels, lithographs, etchings and more—so you can furnish and decorate your home all under one roof.
470 West 600 South; Salt Lake City, Utah
Haight & Ashbury Home
This multi-vendor concept in Sugar House celebrated its 10-year anniversary last year—and expanded its footprint with a new addition so there's even more to love. Catering to discerning collectors and interior designers alike, it's this marketplace's magazine-worthy vignettes that set it apart.
Here's how it works: Haight & Ashbury Home hosts a variety of vendors who have their own "booths" for selling home decor. Each room is beautifully decorated and staged to show off the furniture and wares so that you can envision how it might fit into your home. Major style points for the scene staging (think coordinating throw pillows and vintage coffee table books positioned just so).
Of note: Haight & Ashbury has a large offering of Mid-century modern pieces if that's your preferred architectural style. And the restock rate here is huge, so there are always new items hitting the floor.
2233 South 700 East; Salt Lake City, Utah
The American Rust Company
There is a surplus of rusted-out collectibles at this Sugar House shop: Coca-Cola memorabilia, old gas pumps, pickup trucks and more. But peppered in between all of that patina are plenty of other categories to strike gold. Our recent visit unearthed vintage concert posters, rewired street lights from the 1920s, foundry molds from the Utah copper mines, throwback beer taps, hand-carved totem poles, and one very cool mirror made from the radiator cover of a Ford Model T.
Owner and kitsch enthusiast Matt Binyon prides himself on making sure that everything in the shop is carefully curated. That said, come prepared to seek. Can't find what you're looking for? In addition to its brick-and-mortar store, American Rust has additional inventory online worth the peruse. And because they are tight with private collectors, they can help you hunt down specific items like, say, a Mobiloil sign from France or a bison bust. Perk: American Rust offers a delivery service for bulk items that won't fit in your backseat.
90 South West Temple; Salt Lake City, Utah