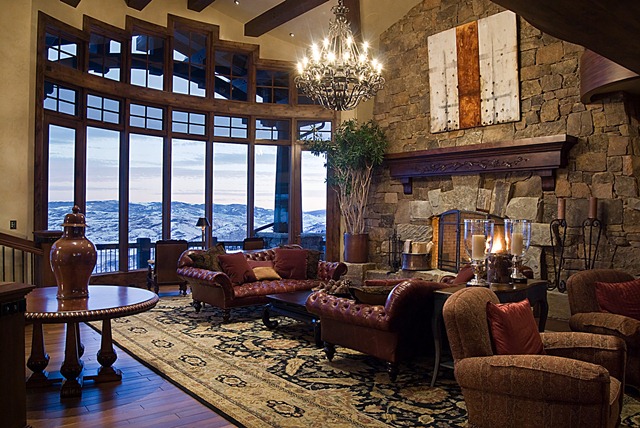 One Hyde Park is a condominium in London where apartments sell for nearly $12,000/square foot.  Clearly this development is the ultimate in luxury that only the uber-wealthy of the world can afford.  Many of the residences are owned by off shore trusts making it difficult or impossible to track the actual residents.  The press has speculated owners hail from Kazakh, Russia, Ukraine, Britain, Nigeria, China, Saudi Arabia, and Qatar, but the developer will not confirm or deny this.
One Hyde Park boasts beautiful architecture and floor to ceiling windows to maximize views and light.  What other amenities attract billionaires?
The world's wealthiest individuals require security and privacy.  In addition, they enjoy the bragging rights of owning one of the most famous and priciest apartments in the world.  There is a relationship between One Hyde Park and London's Mandarin Oriental.  The Mandarin provides hotel amenities such as housekeeping, food and beverage, concierge, car cleaning and valet.
To cater to the owners' privacy needs, there are private cocktail suites, cinemas and meeting rooms available.  There are even two private gyms for those who wish to work out in private.
Learning about One Hyde Park inspired me to think about similar properties in Park City and only one immediately came to mind:  The Montage Deer Valley® Resort.  Priced under $2000/square foot, The Montage seems like a bargain!  The Montage Deer Valley® Resort has owner amenities similar to One Hyde Park.  It's location at Deer Valley® Resort, the number one ski resort in North America for six straight years, is exceptional.  Montage has already past $100 million in sales and has attracted the attention of international buyers.   Wealthy individuals around the world are always looking for a safe place to stash their cash.  My prediction is that we will see more of such buyers enter the Park City luxury real estate market. Of course, these individuals keep such a low profiles and have so many homes, their entrance into the Park City real estate market may not be noticed.