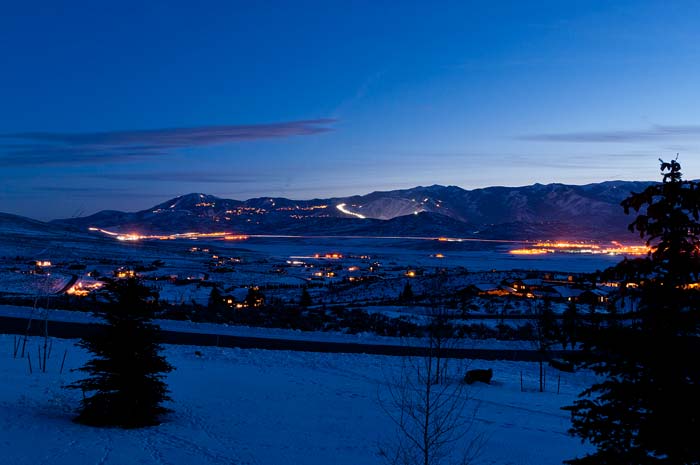 From Red Cloud to The Colony, these "ski in, ski out" neighborhoods will leave you grinning ear to ear knowing you can put your ski boots on from the comfort of your own living room.  The good news is there are awesome ski in/ski out properties in Park City for almost every budget!
Snow Flower
The only true ski in/ski out condos at the base of Park City Mountain, Snow Flower condos have kitchens, balconies, and fireplaces.  There is covered parking, owner ski lockers, tennis courts and a gym.  Theses condos start at $429,000 for a one-bedroom unit.  There are two 3-bedroom units on the market priced at $650,000 and $652,000.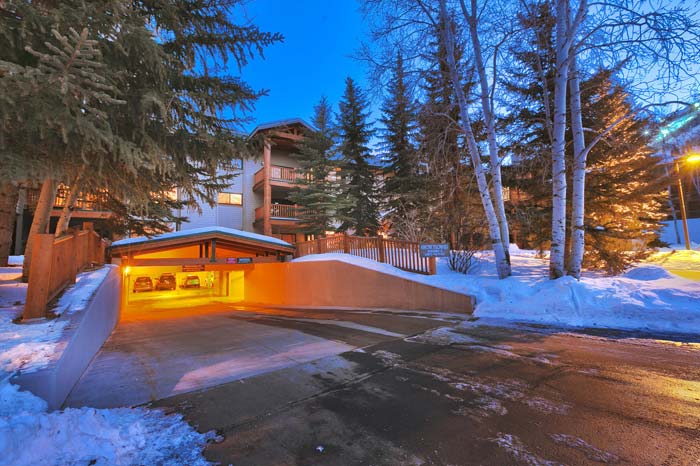 Waldorf Astoria Park City
The Waldorf Astoria Park City is located at the base of the Canyons resort, just a gondola ride away from the hustle and bustle of the Canyons Resort Village and the ski slopes.  The Waldorf-Astoria offers luxury residences that pair luxurious décor with the natural beauty of the mountains. Amenities include a spa, gym and gorgeous pool.  Studios start at $312,779.  A four-bedroom residence is listed at $1,555,000.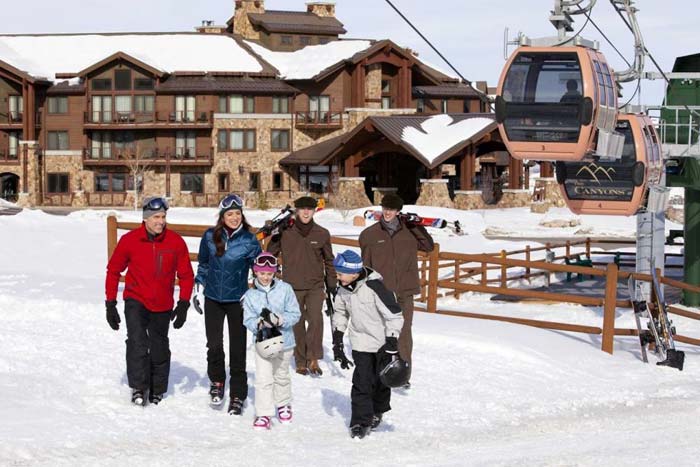 The Colony at White Pine Canyon
Residents of The Colony at White Pine Canyon enjoy exclusive ski in/ski out access to the Canyons.  All homes are nestled within lush forests of aspen trees and rolling meadows with views toward the slopes or the Uintas.  These mountains are home to deer, elk, moose and other wildlife.  It's like living in your own national park.  Ninety-percent of the 4600 acres of The Colony are preserved as open space.  Homesites range from one to 113 acres.  Currently, there are 22 homes for sale at The Colony, priced from $3.8 million to $37.5 million.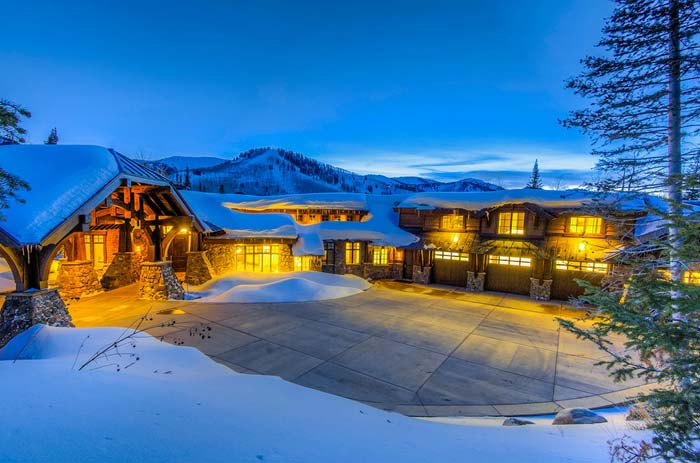 Red Cloud at Empire Pass, Deer Valley® Resort
A gated community of homes in upper Deer Valley® Resort's Flagstaff Mountain, the ski access from the exclusive Red Cloud community is unequaled.  At an elevation of nearly 10,000 feet, Red Cloud is close to seven of Deer Valley® Resort's best ski lifts and most pristine terrain.  As a bonus, Red Cloud owners are able to join the prestigious Talisker Club, which provides access to an on mountain ski lodge and the golf and spa amenities at Tuhaye Club.  There are a few remaining developer lots which start at $3,350,000.  Homes range from $11.3 million to $15,950,000.  Clearly, there is not room for just anyone at the top of the mountain.