Note: This post was originally published on Keeping Current Matters and all rights belong to them.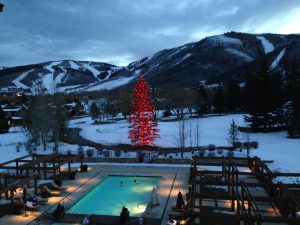 The American desire to own a second home as a vacation home is alive and well!
The National Association of Realtors analysis of U.S. Census Bureau data shows there are approximately 8 million vacation homes in the U.S. Their 2014 Investment and Vacation Home Buyers Survey shows a vacation home sales surge in 2013.
NAR Chief Economist Lawrence Yun said favorable conditions are driving second-home sales:
"Growth in the equity markets has greatly benefited high net-worth households, thereby providing the wherewithal and confidence to purchase recreational property," he said. "However, vacation-home sales are still about one-third below the peak activity seen in 2006."
Here are the key findings from the report:
Raw Numbers
Vacation-Home sales rose 29.7 percent to 717,000 from 553,000 in 2012
Sales accounted for 13% of all transactions last year, up from 11% in 2012
The median price was $168,700, compared with $150,000 in 2012, reflecting a greater number of more expensive recreational property sales in 2013
42% of vacation homes purchased in 2013 were distressed homes (in foreclosure or short sale)
Buyer Profile
The typical vacation-home buyer was 43 years old
The median household income was $85,600
Buyers plan to own their recreational property for a median of 6 years
33% said they were likely to purchase another vacation home within two years
82% of all second-home buyers said it was a good time to buy (compared with 67% of primary residence buyers)
Reasons for Purchasing
Lifestyle factors remain the primary motivation for vacation-home buyers:
87% want to use the property for vacations or as a family retreat
31% plan to use it as a primary residence in the future
28% wanted to diversify their investments or saw a good investment opportunity
23% plan to rent to others
Location
41% of vacation homes purchased last year were in the South
28% in the West
18% in the Northeast
14% in the Midwest
The vacation homebuyer purchased a property that was a median distance of 180 miles from their primary residence (down from 435 in 2012)
46% were within 100 miles
34% were more than 500 miles
Financing
38% of vacation-home buyers paid cash in 2013
The median down payment was 30%, up from 27% in 2012