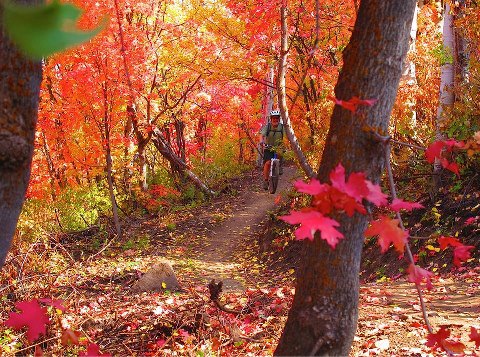 *photo by Rachel Sharwell
With property values on the rise and interest rates still bottoming out, I've received many inquiries from people looking to purchase a vacation home or rental property in Park City.  While the process of purchasing a vacation home is similar to purchasing a primary residence, there are a few insider tips to finding the best property.
1. How are you going to pay for the home?  
If you have the cash to spend, you can usually negotiate a more aggressive price.  If you are financing, you need to understand the financing considerations for the property you have in mind.  For examples, there are two condominium projects in Park City where the HOA has sued the builder.   Lenders will not finance these projects.  If you are looking at a condominium with a front desk, a lender may consider it a "condo-hotel" and require a larger down payment.
2.  Are you going to rent the home when you are not using it?
Some of my clients stay in their homes during the summer and rent them during ski season.  Other clients who do not plan to be in Park City during Christmas or Sundance decide to take advantage of the potential income available during these peak season times.  Is the wear and tear on your personal belongings worth it?  That is a personal decision.
There are tax considerations, too.  The IRS has declared "if you live in your home for more than 14 days, or more than 10% of the time you rent it out in a year, then it is considered your personal residence".  If these conditions are not met, your home will be considered a rental property and you must report all rental receipts as income.
Lastly, there are specific neighborhoods in Park City that allow vacation rentals and other neighborhoods that prohibit such rentals.  It makes sense to purchase a home in the neighborhood that allows your intended use.
3. If you are going to rent the home, are you going to manage vacation rentals yourself or will you need to hire a property manager?
While it is tempting to keep all the rental income by renting the home yourself, there can be a lot of work involved, including checking renters in and out, scheduling cleaning, collecting deposits, etc…Park City has many quality property management companies that provide assistance to Vacation Rental by Owners (VRBO) or full, turnkey service.
4. Does a home or condominium make more sense?
The quality of the condominium HOA association varies.  Some are well run and others are not fiscally sound.  Do the shared walls of a condominium or townhome make sense?  Do you prefer the "lock and leave" lifestyle?  These are a few considerations to keep in mind when weighing the difference between single family and condominium or townhome.
5. What time of year will you use your vacation home and what lifestyle considerations are important?
Some clients want to be on a ski slope or nearby.  Some want to be able to walk to historic Main Street.  Others prefer more residential neighborhoods.  This is a personal decision.  Proximity to ski slopes and Main Street mean higher prices.
Purchasing a vacation home in Park City is a life changing experience.  I have many happy clients who truly enjoy their Park City homes and the Park City lifestyle.  Some would move here full time, but are tied to other locations due to careers.  The second home is the next best thing.