Spring hits Salt Lake City about a month before Park City. While Park City is getting springier by the day this time of year, the valley has many more reliably perfect days. It's about 10 degrees warmer than in the mountains, with spring blooms and green grass abound. Although we love our Park City haven, Spring in the valley can't be beat. The variety of cultural, nature and sports-related activities is something we really like having a quick drive away. This perfect season gives way to hot summer temps before you can blink an eye, so get out and enjoy it!
1. Birds, Buffalo & Brine Shrimp
Antelope Island is probably less known for its namesake as it is for birds, buffalo and brine shrimp. This is a great time of year for birding on the island, so be sure to bring your binoculars. You can almost always see Buffalo this time of year, which is an interesting sight with the backdrop of the snowy Wasatch mountains. The visitor's center is a great guide for which birds and wildlife to look out for, including the lake-bound ones, like brine shrimp.
2. See Nature Pop
While technically something is always in bloom at Red Butte Garden, things really start to pop in early spring. Boasting 50 varieties of Daffodils and over 200,000 bulbs, this is a great place to stroll or picnic any time of day. Check out their "What's Blooming" blog for all the latest attractions. A huge plus is that the garden is open every day of the week.
3. Hike to an Outdoor Living Room
This might be the perfect two-for-one deal if you have the energy, since the living room hike is just on the east bench, right above Red Butte Gardens. The trail is well-loved and there are many spurs but all roads tend to lead to the living room — a series of love seats formed from rocks! Though the views can't be beat and dogs are allowed, the 975 feet over 2.2 miles is steep for some, so be sure to read up before getting in over your head.
4. Sweat Instead of Shop at City Creek
You may have heard of the City Creek Shopping Center but have you hiked or biked up the City Creek Canyon? Just north of the shopping area you'll find a 5.8 mile paved road that is open to bikes on odd days. If you're looking for more, start at State Street and Second Ave. and wind your way through Memory Grover Park before hitting City Creek Canyon. If you're still seeking more, there are many mixed use dirt trails at the top of the canyon.
5. Be Thankful for Tulips
This spring is the 14th year of the annual Tulip Festival at Ashton Gardens in Thanksgiving Point. 280,000 tulips bloom, all directly imported from Holland. Many events accompany the tulip festival like 5k runs, swing dances and concerts. Definitely keep your camera handy for a visit to the Tulip Festival.
6. Dine Al Fresco
Spring might give Parkites a couple hours a day to dine al fresco, if we're lucky. But spring in Salt Lake has just the right temps for it. So if you're looking to enjoy your meal in the fresh air, check out one of these favorites:
The Park Cafe
Caffe Molise
The Tin Angel
Lone Star Taqueria
Spitz
Ruth's Diner
The Copper Onion
BRIO
Meditrina
Current Fish & Oyster Bar
Eva
7. Cruise in Style
Bring your own ride or hop on one of Salt Lake's Greenbike Stations to rent and go. There are many roads with bike lanes if that's your speed. But if you prefer an urban trail, head over to Bike SLC for some maps. This is a great family activity that can be combined with others on our list.
8. Hit the Green
There are places in the Salt Lake valley where one can golf almost year round. If golf is your speed, there is no shortage of beautiful public and private courses where you can get out and enjoy a round well beFORE you can in the mountains. (See what we did there?) Check out Golf Advisor for course ratings.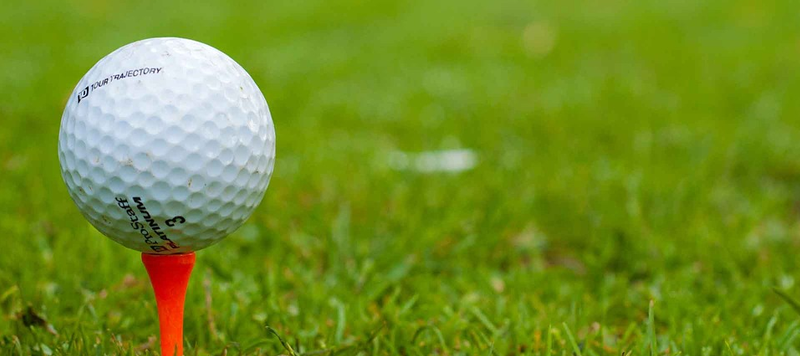 9. Have an Avian Adventure
Located in the heart of the city, the Tracy Aviary is a great place to visit even if you don't happen to love birds. They have a packed schedule every day: from Bug Tosses to Bird Shows to special exhibits. Our favorite is the owl forest which is surprisingly peaceful for being in the middle of Liberty Park. Make sure to check out the new Bird Feeder Café as the structure is made out of four re-used shipping containers.
10. Stroll for a Masterpiece
The third Friday of every month will find art fans and patrons on the monthly gallery stroll. Galleries are open after hours for the public to meet with artists and view the exciting visual arts market in Salt Lake City. With over 40 galleries participating, it isn't difficult for reluctant art aficionados to find a masterpiece.
11. Buzz to the Ballpark
Head on down to Smith's Ballpark to take in a Bees Baseball Game. The Bees keep a busy schedule so there is usually at least one game a week. Be sure to check their schedule in advance as they have fun promotions almost every game. Social Media contests, Taco Tuesday and Game Show nights are all crowd pleasers. 
12. Get Schooled on Farm History
Wheeler Historic Farm is actually a public park. The farm area is comprised of 75 acres of farmland, park and trails. From dawn to dusk visitors are invited to see the animals and explore the area during daylight hours. There are over 6,000 artifacts related to the farm and highlighting farming during the years of 1890-1940. The farmhouse and the machinery barn both hold historic exhibits.
13. Get Real
If you prefer a game with a little different speed, check out the Real Salt Lake. The Rio Tinto Stadium, located in Sandy, has a beautiful backdrop of the Oquirrh Mountains to the West and the majestic Wasatch Mountains to the East. Real fans are lively and games usually sell out, so plan ahead. Bonus, the French fries are delicious. If you don't want to drive to Sandy, hop on the TRAX line. It's a quick train ride south.
What about you? Do you have a favorite way to enjoy Spring in Salt Lake? Share it in the comments.