Park City, UT is the home to 35 Sochi Winter Olympians.  It's amazing that three of them have parents affiliated with Summit Sotheby's International Realty. Scott Webber, one of our owners, is married to Julia Mancuso's mother.  Steve Kotsenburg and Bill Ligety, both real estate agents, are the fathers of Sage Kotsenburg and Ted Ligety, respectively.  Julia won the bronze yesterday for the Super Combined, Sage won the gold for men's Slopestyle snowboarding and Ted is favored to medal later this week.  Sage Kotsenburg is pictured below.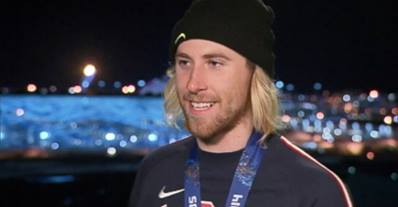 Read more to hear Scott Webber's inside account of Sochi and learn the 10 Ways to Sabotage Your Home Sale.  You will laugh at the 10 ways, but I must tell you that I see these every day.   I can't make this stuff up!
What it's really like at Sochi from someone who is there!  Scott Webber, one of the owners of Summit Sotheby's International Realty, sent us this insider's account.
Greetings from Sochi!
I can't begin to thank everyone enough for the many messages from yesterday's huge Olympic success with Julia in Sochi.  Needless to say, it was an incredible day.  She smoked everyone (by .43 second) in the downhill portion of the Super Combined and then skied a good enough slalom run to win the bronze medal.  This is her 4th Olympic medal, second in Super Combined.  We went to the medal presentation in the Olympic park and spent some time with her after in the United States Olympic Team hospitality house…….. Peaking at the perfect time during the World Cup season.
Sochi and Russia are very cool.  We feel very welcome and safe.  Security is like nothing we have ever seen……everywhere.  We probably went through 5-6 security checks to get to the race venue. The Russian people are super friendly, polite and humble………..R. Scott Webber.
Scott is pictured below with his wife and Julia Mancuso.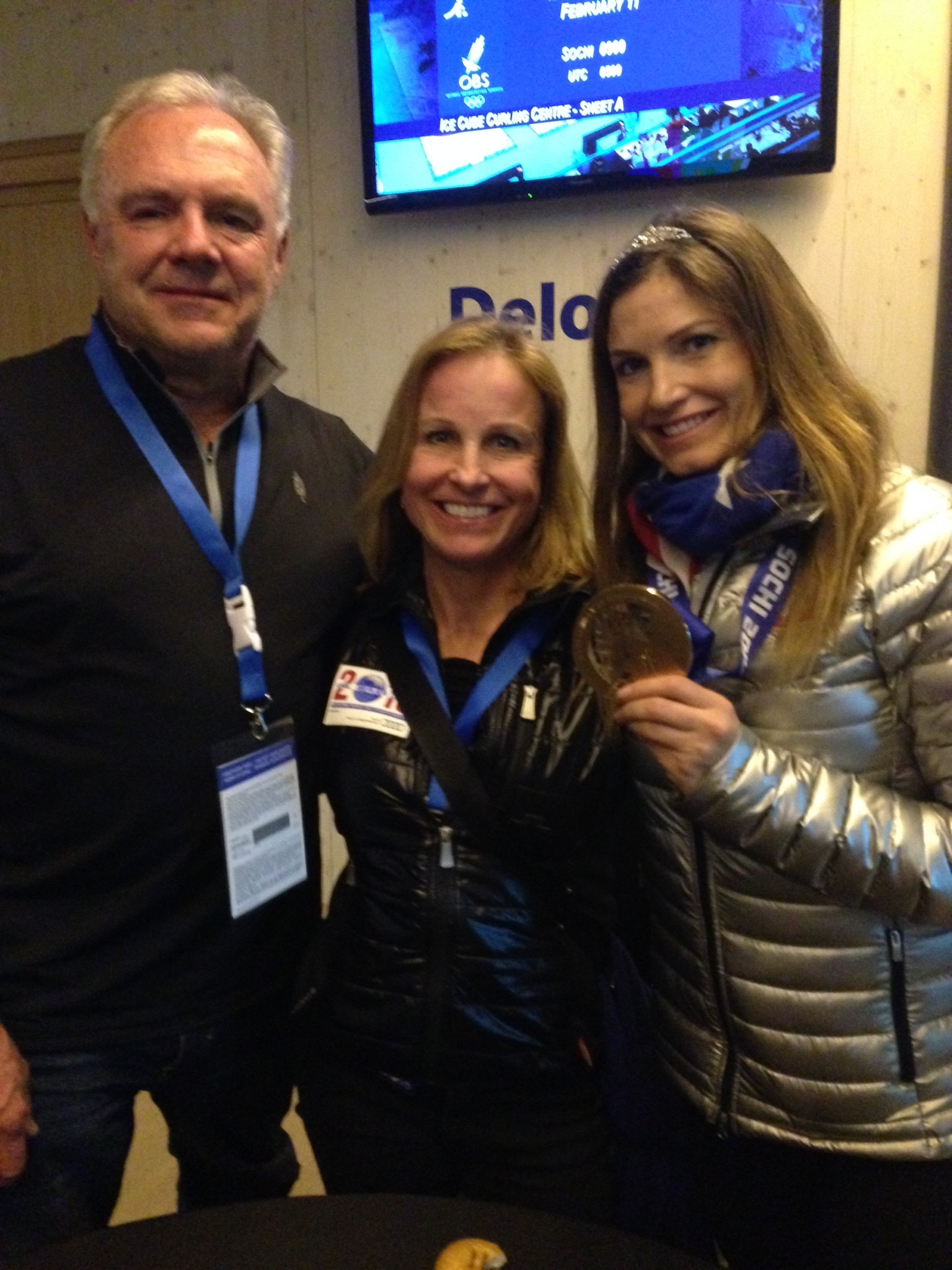 10 Ways to Sabotage Your Home Sale 
Real Estate Broker with The Momentum Group
Keller Williams Realty, Northern Virginia
If you really don't want to sell your home, here are 10 things that you can do to sabotage the sale (based on my real world experience working with buyers).
Make it difficult to see your home. If you really want to turn off the buyer, agree to a time and then  don't show up (no lockbox, obviously).
Don't clean off the front walkway and front porch. This is especially a deterrent if it has been snowy or icy.
Keep your Holiday decorations up all year round.
Don't remove the dead trees and shrubs on your property.
Put a key that doesn't work well in your lock in the lockbox. Using a deadbolt and then not providing a key in the lockbox works well, too.
Put lots of plug-in air fresheners in your house. A lot of them!
Don't get too caught up in vacuuming or keeping the kitchens and bathrooms clean.
Leave the dogs out and about…especially if they bark at the door when someone rings the bell.
Agree to a showing time and have people asleep in different bedrooms so that they can't be seen.
Keep a lot of trash around the yard; old appliances, recycling and broken bikes work really well for this.
It is a lot of work to sell your home. Many buyers try to overlook some of the things that sellers opt not to do before their home is listed, but at some point, it is very difficult to pay attention to the house when there are so many non-essential things vying for a buyer's attention.
Do the heavy lifting (literally!) prior to listing your home. Your home will look good, buyers will be impressed and, hopefully, it will go under contract quickly and for a good price. After all, isn't that your ultimate goal?