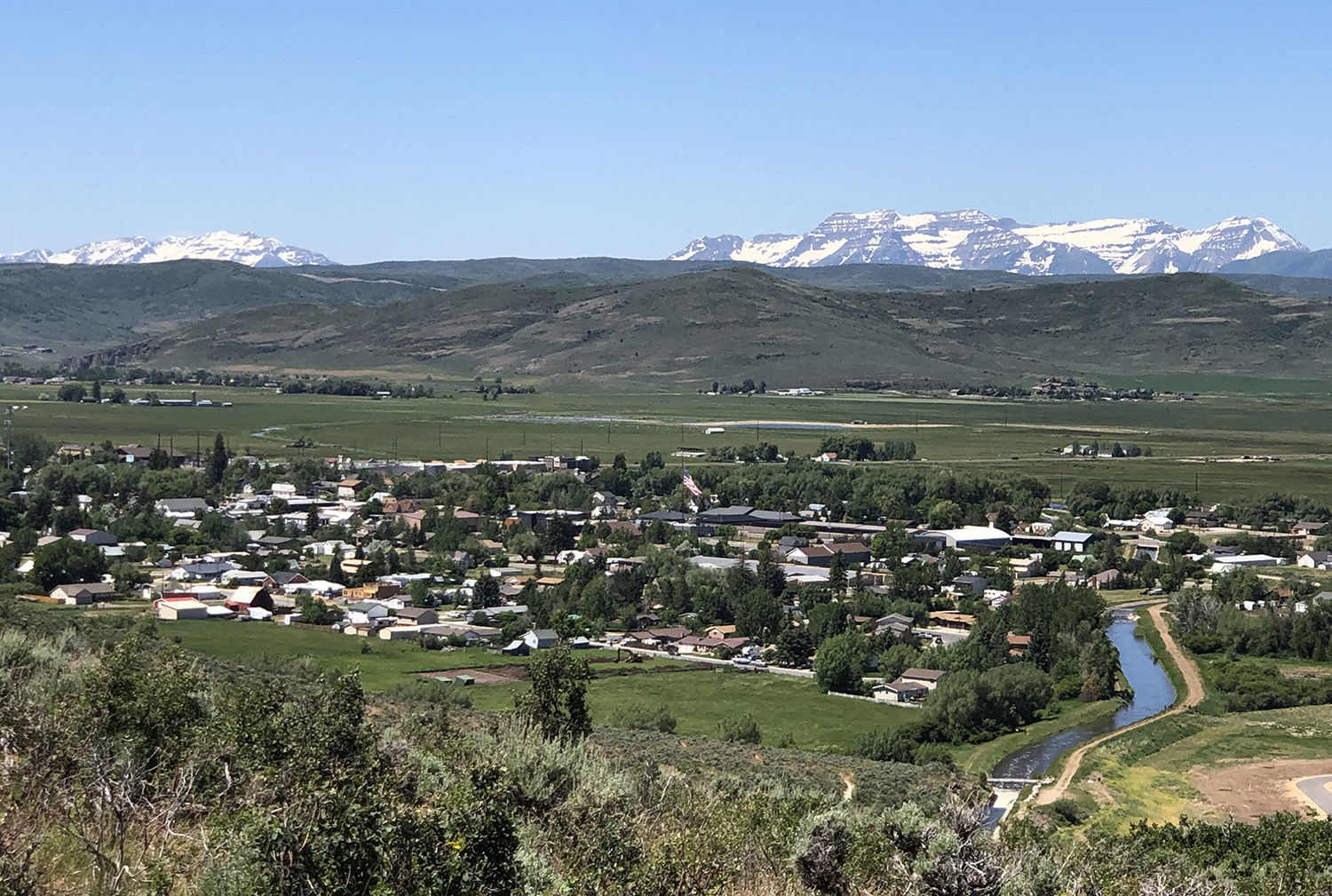 If you like sweeping valleys, mountain views, vast fields of cattle and horses, and people who are the salt of the earth, the Kamas Valley might be for you. With nearly equal proximity to Park City, Heber City and the High Uintas Wilderness, Kamas is a centrally located, small "town". It may be small from a population standpoint, but there's plenty abuzz in this beautiful valley. Here's what's new since our last post about Kamas a year ago.
Yellowstone
If you like to brush elbows with the stars and still haven't had your 15 minutes of fame, why not be an extra in the Paramount Network's TV drama Yellowstone? Starring Kevin Costner, the popular series is in its third season. Much of the program is filmed in the Kamas Valley, and you can find calls for extras on the Facebook page Yellowstone Extras. 
Best in State Donuts
The freshly made donuts from Mirror Lake Station in Kamas are no secret to most who live in the vicinity. But thanks to a new award, the secret is really out. In May of this year, the baking team's raspberry fritter beat out 22 other donuts to be named "Best in State" at the Utah Dough Show. If this is all news to you, you may be surprised to find that these delicious treats are made out of the Chevron Gas Station in town.
Rundown Ranch
Finding new activities to keep little kids, especially the toddler variety, can be a challenge. Enter the Rundown Ranch in Oakley. The small ranch may fit its name on the surface, but we think it's pretty spectacular. Kids can see, touch and feed animals such as goats, sheep, donkeys, chickens and miniature horses. Be sure not to miss Kevin Bacon, the pig. The ranch is open daytime hours and is free except for self-serve donations in exchange for grain feed. 
Families Now Welcome at The Notch
The Notch in Samak (yes, that's Kamas spelled backwards) is not new. In fact, it was built in the 1940's under the name Beaver Creek Inn. That namesake can still be seen above the bar. What is new, then? For starters, the owners. The owners of Collie's in Park City and Coalville purchased it in 2018. The team has revamped the menu and also renovated a small area so that children and families can now dine there.  
New Parks
There are several parks throughout the valley and this year Francis added a great new play area to its rodeo grounds. In addition, Kamas City has plans to construct an all-abilities playground next to the Library and City Building.
New Trails
Hiking, biking and horseback riding trails are becoming more prevalent in the valley, thanks in part to South Summit Trails and High Star Ranch. The Oakley Trail Park is mountain bike focused and was built in 2018. It has already had an addition this year. These are super fun single-track trails for the whole family. High Star Ranch has added many miles to their trail system. Other new trails include Franson Lane and Stevens Grove. 
Library & County Services Building

After being in a temporary facility for several years, the beautiful Kamas Valley Branch of the Summit County Library opened in April of 2018. The building also houses the Senior Center, Civic Center, Tech Center (including 3D printer) and an auditorium that can hold up to 100 people. Programming focuses include families, dual immersion and some partnerships with the Park City Film Series.
School Bond
South Summit elementary and high schools are at enrollment capacity, and the middle school is very near it. The district is expected to grow 48% in the next 10 years. After the school bond measure was rejected by 228 votes in 2017, the school district is now seeking $87 million for a new high school. While the bond is higher than the previous one, the tax implications for homeowners have actually gone down due to a $1.25 million commitment from the board.
As far as real estate, Kamas definitely has less supply than other areas like Heber. But there are new developments coming online. I'd love the opportunity to discuss your interest in this area and find a dream home match for you.