When you live in Park City, Utah, you know summer is nearing its end when the Park Silly Sunday Market celebrates its last event of the season. This Sunday, September 22, is the last Park Silly Sunday Event to grace Main Street with its presence for 2013.  The event starts at 10:00 a.m. and will provide the town with fun and activities until 5:00 p.m.  Here are few reasons why you should come out for the final Park Silly Sunday Market.
Park Silly Sunday Market
Mission
The Park Silly Sunday Market places an emphasis on CommUnity and the idea of bringing neighbors and friends together every Sunday during the summer to celebrate the community of Park City. This ecofriendly open-air market strives to promote ecofriendly living through fun. This not for profit organization wants to create worldwide recognition for Park City as a place where local, national and international causes are brought to light.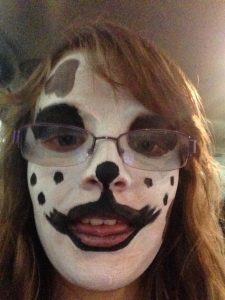 Activities
The event provides arts, crafts, face painting, games, bounce houses and lots more for children. Live music and street-type performers line Historic Main Street for all your entertainment needs. Food and beverage booths allow partakers of the event to enjoy a wide variety of tummy filling goodness. The street fair also showcases local artists, nonprofit groups, farmers, designers, jewelers, handmade goods and sustainable issue groups.
Ecofriendly
One of the major goals of the Park Silly Market is to promote ecofriendly behavior within the Park City Community. The promotion of non-profits and green initiatives is what makes this weekly summer event truly unique to any other of its kind. The event has a zero waste team that works hard to gather recycled bags of compost, plastic, aluminum, paper and trash. The event promotes ecofriendly living through fun every season.
Silly Sunday
The Park Silly Sunday Market encourages everyone involved to be as silly as possible. The event is geared towards creating a fun and silly event for the entire community. Vendors and market volunteers are encouraged to wear costumes, wigs, fun hats and any other attire that promotes fun and silliness. The Park Silly Sunday Market guarantees visitors to experience a day full of silly fun.
I'll be at the Park Silly Sunday Market this weekend and hope to see you there.  It is always a good time.  With most of the tourists gone, this weekend promises to be less crowded and full of locals.