If you are interested in finding real estate in Park City, Utah, Sotheby Real Estate is the agency to contact. Nancy Tallman is a leading relator and knows the market well. Park City, Utah is a great place to purchase a vacation home or even settle down to stay. Recently voted the number one town in America by "Outside" magazine, Park City offers many exciting activities for all ages and is nestled in the beautiful mountains of Utah.
Four Great Things About Park City Living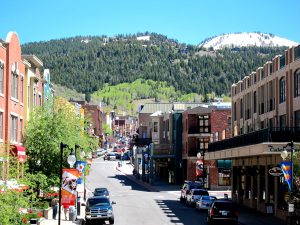 1. Close to Local Utah Skiing
Utah is known for amazing skiing and snowboarding adventures and Park City is home to three major ski resorts, Canyons, Park City Mountain Resort and Deer Valley® Resort Resort. If you love winter sports, Park City is the place you want to purchase a vacation spot for winter adventure. For those who love the great outdoors they will discover endless trails for hiking and mountain biking, great camping spot and even partake in blue-ribbon trout fishing at the Provo River.
2. Sundance Film Festival
Park City hosts the world famous Sundance Film Festival every year. The Sundance Film Festival has been showcasing creativity through film production since 1981. Each year many independent filmmakers present their work at the festival and this great non-profit organization brings in a large amount of tourists to the area each year. If you are interested in buying a rental property or vacation home this major film festival is a great draw to the area.
3. Near Salt Lake City
Park City is only a half hour drive to Salt Lake City. Salt Lake City offers an international airport for convenient travel arrangements for you or possible renters for vacation homes. This close proximity to the major city allows you to not only enjoy the small town ski resort, but grants close access to city life for more entertainment options.
4. Perfect Weather
Park City offers people all four seasons and sunshine remains in the forecast at an average of 300 days out the year. Summer is a great time for festivals, water sports and camping. Utah's Fall season creates a color change in leaves and real sense of what Americans imagine fall to be as the weather starts to drift into Wintertime when ski resorts are preparing for snowfall. Park City offers great weather and elements of all four seasons for everyone to enjoy.
If you are interested in finding real estate in Park City, contact Nancy Tallman at 435.901.0659 today.
Image www.tourist2townie.com