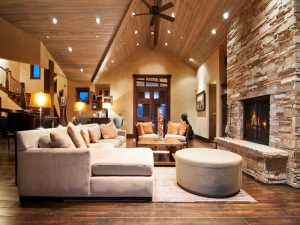 True Story….
Someone in Park City had a house they wanted to sell. They interviewed 4 agents.
Agent #1 suggested a list price of $850,000
Agent #2 suggested a list price of $1,750,000
Agent #3 suggested a list price of $1,500,000
Agent #4 suggested a list price of $1,200,000
I should clarify to say that this is a neighborhood full of custom homes that vary in age and style. Only 2 homes in this neighborhood sold in the past 12 months.
If you were the seller, which agent would you pick? Agent #2, with the highest list price? Would you dig a little bit deeper and ask how each agent came up with their list price? Would you want to know the services each agent offered in addition to providing the highest list price?
It is both an art and science to figure out a list price for a home. In a neighborhood where all the homes were built by the same builder and/or have similar lot sizes, floor plans, and finishes, it is not that difficult. Sold price/square foot can be a pretty reliable indicator.
Here is what price/square foot does not account for:
• View
• Location (larger lot, backing to open space)
• Interior finishes (granite, wood doors, wood base & case)
• Floor plan
• Quality of construction
• Amenities like a heated driveway or 4-car garage
• Landscaping
If you were thinking about buying a home, wouldn't all of the above qualities have value?
I believe that whether representing buyers or sellers, real estate professionals provide real value when they get pricing right. Our knowledge of the market helps our sellers put the most money in their pocket and our buyers hang on to as much money as possible.