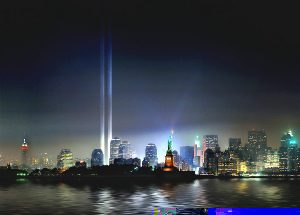 Reposted with permission from Warburgrealty.com
Written by Frederick Peters
This is a very well written and researched blog about the New York City real estate market. Believe it or not, Park City's real estate market has much in common with the Manhattan market. Many of our second home and full-time residents earn their income in the financial markets. Mr. Peters' comments on presentation and pricing are spot on and a must-read for anyone thinking of selling a home in Park City. His comments on the higher end of the market are also applicable, as the highest end of our market, The Montage Residences, are doing quite well. I would love hear thoughts from my Park City readers…..
Fred's View of Manhattan Real Estate
2012: Will It Be A Very Good Year?
Sunday, January 1st, 2012
Recently I got a request from The Real Deal Magazine to articulate my predictions for the New York market in 2012. I have done this for them every year for the last three or four, and it is always fun to compare what I said to the realities as the year winds down. So far my educated guesses have been pretty good; let's see if I can keep my record up for 2012. My overall belief is that 2012 will in many significant respects resemble 2011. I expect the Manhattan market to continue to demonstrate the same highly stratified and uncertain behavior which defined last year. More specifically:
* We should anticipate big swings in confidence and therefore in sales and rental activity. I believe that the economy will continue to show gradual signs of improvement, but that volatility in the markets will increase in the months leading up to the election.
* We will see continuing capital flight from the BRIC (Brazil, Russia, India, China) countries. These ultra wealthy buyers will bolster the mid and upper ends of the condo market. There is already heavy demand for the new Extell building opposite Carnegie Hall, One FiftySeven, with many prices hovering around the $10,000 per foot mark. And those prices are going up!
* There will be continued emphasis on turnkey condition to bring in top prices. During 2011 most of the really big prices, on a per square foot basis, were paid for either newly constructed property or that which had been completely redone. Most buyers simply don't want to add the uncertainty of renovation to the considerable list of uncertainties we already face in the current environment.
* The top end of the market will continue to be active in 2012. We can anticipate a steady stream of deals in the $10 million-and-up category, encompassing town house, co-op and condo transactions. And don't expect all the purchasers to come from the finance and hedge fund industries! As in 2011, most bankers are receiving a lot of non-cash, future-oriented compensation, and many of the hedge funds did not weather the recent economic storm so easily. Look for lawyers, real estate investors, and entrepreneurs from all over the country, as well as the world, to be staking a claim to the Big Apple.
* It seems certain that many apartments, especially in the older condos and in co-ops, will continue to linger for months on the market as their sellers try to find an appropriate price. The current environment is filled with mixed signals, which sellers AND brokers can easily misread. Conservative pricing is any seller's surest way to quick action, but sellers are usually reluctant to price conservatively because they fear leaving money on the table. Hard scrutiny of the comps, and of the assets and deficits of the subject property, will be critical to sales success in 2012.
* I don't see the rental market loosening up much in the new year. Everything for rent is expensive and vacancy rates remain at their lowest level in years. Perhaps the ongoing constriction in the rental market will lead to an uptick in the sales of smaller units, which seem increasingly attractive on an after tax monthly payment basis as rents continue to rise. Of course, this brings first time buyers and their families up against the increasingly demanding co-op and condo Boards, which may demand six months, a year, even five years of maintenance in escrow for neophyte purchasers. A choice between Scylla and Charybdis…
So that, in a nutshell, is my overview on how I think our market will play out over the next six to twelve months. I am going to tuck this away and see how close I was when December of 2012 comes around!
Posted in Fred's View of Manhattan Real Estate, Frederick Peters, President |