Not every yoga studio is right for every yogi. So I should really title this article, 'Park City's Yoga Studios, Described', but it just didn't have the same ring to it. I've tried nearly all of the yoga studios in town and I must say they are all unique and special in their own way. Plus, I have found that the yoga instructor is as important, if not more important, than the studio itself. And in Park City, the instructors tend to cross-pollinate between studios.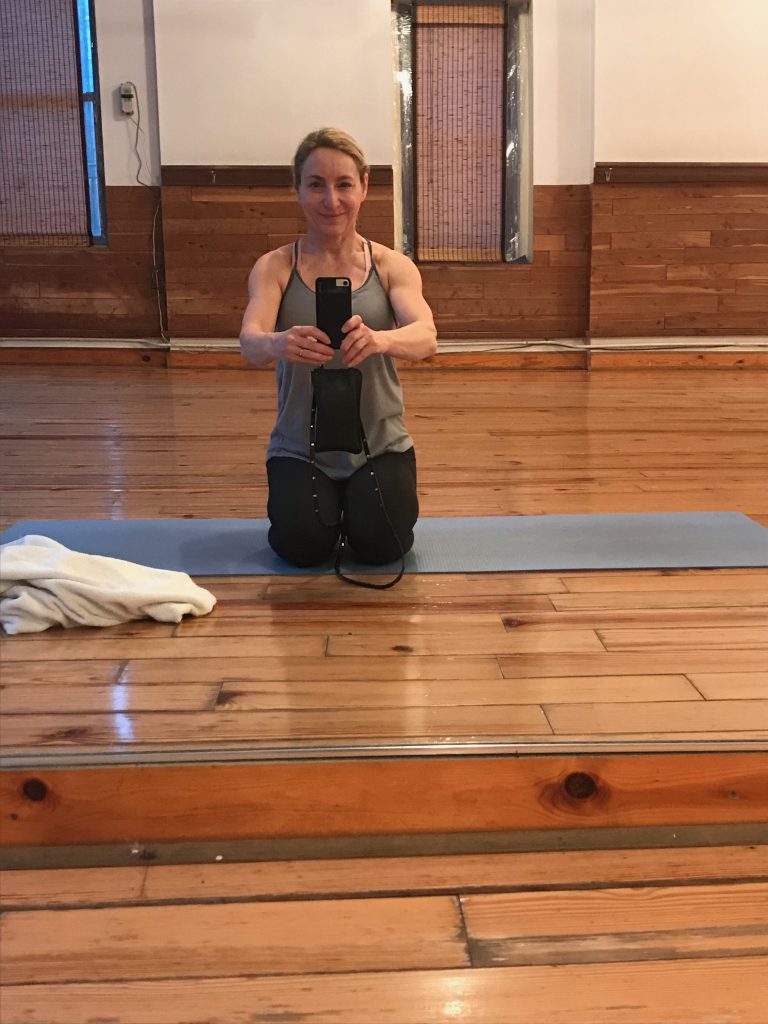 With my busy schedule, what works for me is to have each studio schedule bookmarked so that I can find the time that works best when I just really need to stretch, breathe and take an hour for myself. If you are a yoga practitioner or instructor in town, I would love to add your thoughts to the below summation of yoga studios in Park City. Feel free to drop me a line or add to the comments.
Rooted in Town
The first yoga studio I heard about when I first moved here was The Shop Yoga Studio. Although their website looks like it's the same as the year they were founded (hey, I call it like it is), don't let that fool you. This place is a truly special place for two main reasons. One, it's in the heart of old town in an old shop. The energy is palpable. Two, the classes are donation only which makes for good vibes all around. Instruction is fabulous and there are classes for all abilities. ParkCityYoga.com
Another classic is the Park City Yoga Studio, which bills itself as "safe, supportive and non-competitive". They have information for newbies on their website and have a variety of class options available, including restorative, meditation and private sessions. Located in Prospector, this studio is convenient to access with plenty of parking. I would describe my limited experience at this studio as both quieting and uplifting. ParkCityYogaStudio.com
Some Like it Hot
One of my personal favorites in town for hot yoga is Tadasana. Before you keep reading, know that this isn't the 150 degree sauna type of hot yoga. It's the perfect temperature to be warm from the start and work up a nice sweat, even with a gentle flow. From yoga sculpt to fast flow, if you like power yoga with a beat (most classes play music), this is for you. They do offer beginner classes but I will say that most classes are best suited for those with at least some experience. With an impressive lineup of teachers and a fun assortment of programs and trainings, this is definitely a community-oriented studio worth a try. Tadasana.yoga
The Yoga Kula Project has its roots on the Bikram side of hot yoga, although it looks like their offerings have expanded to hot yoga, meditation and pilates since I've last been there. Located in the Westgate at The Canyons entrance of Park CityMountain, here's a local's secret: the pool and hot tubs are fair game after your class! What's more, the spa is only $10 with a class. If you give this studio a try, please update us on how you liked it. YogaKulaProject.com
Gym Style Flow
There are many gyms in Park City that offer yoga classes, and the benefit for visitors is that you get all the conveniences of a gym. Lockers, free mats and blocks, maybe a steam and a shower afterward. I've found that sometimes the gyms offer yoga at time slots when none of my favorite spots do, so they are definitely a good option to keep in your back pocket. Be sure to check out PC Marc, Silver Mountain Sports Club (2 locations), and the Basin Recreation Fieldhouse.
Noteworthy
Offering free community classes, Lululemon is a great steward to the yoga community in Park City. With a brand new facility right on historic Main Street, this place is a must-see. My favorite is yoga in the park, a free class series offered in the summer months. Be sure to keep up on their Facebook page for event information.
The only consistently-offered prenatal yoga that I'm aware of in town is at Studio Pilates. If you're expecting and want to stay limber and keep stress at bay, I highly recommend this studio. StudioPilatesPC.com
If you're looking for more of a rating of studios, the last "Best of Park City" vote from the Park Record had Tadasana, The Shop and The Yoga Kula Project as the best studios, in that order.
I have found power yoga to be the perfect compliment to my CrossFit regimen.  The warm room (90 degrees) loosens my muscles and I enjoy working on the balance poses.  This year, I bit the bullet and purchased a year-long unlimited pass at Tadasana.  They offer a full schedule of classes, from 5:00 am to 7:00 pm, so I can always fit it in.  You can almost always find me at Melissa Allen's class with my CrossFit buddies at 6:00 am on Wednesday and 7:30 am on Sunday.