I conducted a non-scientific poll on Facebook, and three day spas were far and above recommended more than any of the others. Whether your budget is under $100 or unlimited, I guarantee you will enjoy one of these fabulous Park City day spas.
I have been to all three and each is very different. If I don't have a lot of time and want a quality treatment in a nice environment, then Align is my go to choice. If I have a lot of time and want to make a day of it, then I choose the Spa at Stein Eriksen. The Waldorf Spa is a great middle ground. All of these spas offer locals discounts, so if you are a Park City local, be sure to ask for special pricing!
Align Spa
50 Minute Massage starts at $85. Align is the oldest day spa in Park City, open since 2003. It is a perennial "local favorite" in the Park Record's annual reader's poll. It was remodeled in 2017 to add treatment rooms and space. Although located in a commercial area of Prospector, once you enter Align, you are transported into immediate relaxation by the 'zen' environment and friendly staff. Full treatment menu at alignspa.com.
Waldorf Astoria Spa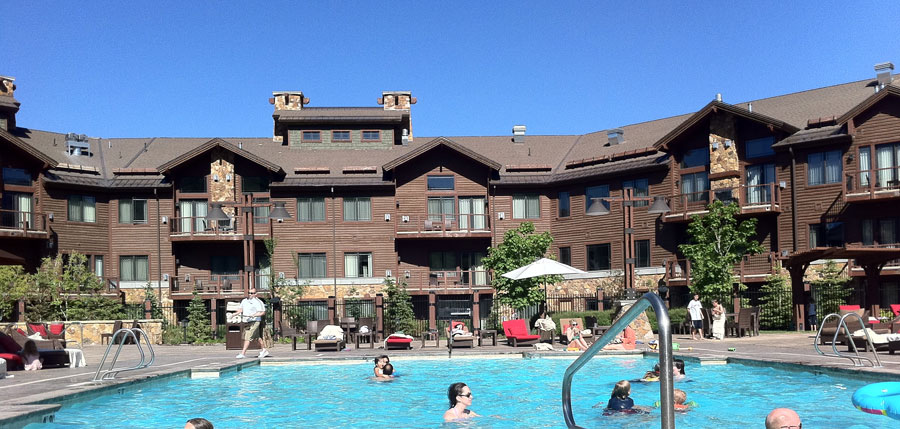 50 Minute Massage starts at $176. Valet park at the Waldorf and descend the grand staircase to the Tea and Fireside lounges to begin your transformation. The 16,000 square foot Spa includes 15 treatment rooms as well as a full-service hair and nail salon. I'm a regular client at the hair salon (where they also offer local pricing). Before or after your treatment, you can spend time in one of the outdoor hot tubs or by the pool. There is also a steam room. One of the best amenities at the Waldorf spa may be the heated relaxation 'repose' chairs. These warm chairs instill a sense of relaxation that can't be beat. You can order lunch in the spa or if weather permits, outdoors by the pool. Spend the day and indulge! Full treatment menu at waldorfastoriaparkcity.com/spa/
Spa at Stein Eriksen Lodge
80 minute massage: $270. Utah's only 5-star spa, The Spa at Stein Eriksen Lodge is located in Deer Valley's Silver Lake Village. While this location requires a bit more driving, ascending the hills of Deer Valley starts the relaxation and transformation process. Like the Waldorf Astoria, if you book a treatment, you can spend the day at the spa and the outdoor pool. The spa includes sauna, steam room, hot and cold plunge baths and couple's treatment rooms. There is also a full service salon. You can order lunch in the private lounge. Full treatment menu at steinlodge.com/spa.html
Do you agree that these three spas are the best that Park City has to offer? What are some of your favorites?