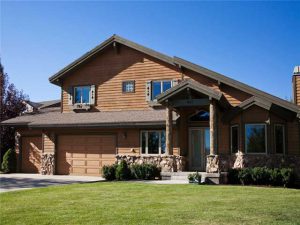 Thirty-five homes closed last month in the Park City area. Here is the breakdown by neighborhood:
Deer Valley® Resort-3
Jeremy Ranch – 0
Old Town – 5
Park Meadows – 2
Pine Meadows (Tollgate Canyon) – 2
Promontory – 2
Silver Creek – 1 (Goshawk Ranch)
Silver Springs – 6
Sun Peak – 1
Thaynes Canyon -1
Trailside – 4
Summit Park – 0
Old Ranch Road – 2
Pinebrook – 4
Chatham Hills-1
Prospector-1
The average list price was $875,680 and average sales price was $803,321 Average list to sale price was 93.3%, which is slightly lower than the 94-95% we have seen all year. The highest priced home sold for $2.3 million and the lowest priced home sold for $235,000. About 1/3 of the homes sold for over $1 million.
Sometimes neighborhoods suddenly become hot and it looks like Pinebrook, with 4 closed homes, was hotter than Jeremy Ranch, with no sales. It is interesting to note that all of the closed homes in Pinebrook were in Lower Pinebrook, with the highest sales price of $715,000. Promontory has been a consistent sales leader, with 2 homes sold in November, 3 in October, and 37 homes closed between January 1 and November 30, 2011. Promontory presents a window of opportunity for buyers to purchase a home for less than the cost of building.
Old Town and Deer Valley® Resort saw sales double between October and November, which is a prelude to our resort market picking up over the winter months. Our primary resident market generally slows down until Spring, but there were 4 sales in Pinebrook, 4 in Trailside, and 6 in Silver Springs, all residential neighborhoods of mostly full time residents, representing almost 50% of November homes sold. As more people relocate to Utah or take advantage of low interest rates and prices to purchase a move-home, perhaps our full time resident market will remain strong in the coming months.
Wondering what your home is worth? For a non-obligation, complimentary market analysis, click www.sellmyparkcityhome.com.