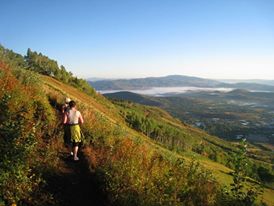 New Loan Program to Help People Recover from the Economic Downturn
First of all, good news for people who lost a home during the economic downturn. Borrowers who have had a major economic event that resulted in the loss of income and resulted in a bankruptcy and/or foreclosure or short sale may now be able to qualify for an FHA loan within 12 months from the bankruptcy, foreclosure, or short sale.
New Utah Housing Fannie Mae 100% Financing Loan-Great for First Time Buyers
This is a 100% loan without mortgage insurance.  It is another option for buyers with lower income and zero down payment.  The program includes 97% financing for the first mortgage and 3% for the second mortgage and does not include mortgage insurance payments.  This program requires $84,000 maximum annual qualifying income and is currently available only for owner occupied, single family homes in Utah.  In September, PUDs will be eligible for this loan, including popular Park City projects such as Racquet Club, Elk Run, Park's Edge, etc..
USDA Loan Provides 100% Financing in Park City
These loans are applicable to single family homes in Park City and surrounding area.  They are part of USDA's rural housing program. These loans have income restrictions based on household size.  In Summit County for a family of 1-4 the maximum household income is $93,450. In Wasatch County for a family of 4 the maximum household income is $84,150. The downside is that these loans can take nearly two months for processing and approval.
—Thanks to Amy Sharpless, (amy.sharpless@academymortgage.com) for providing the information used in this blog.