I hosted a fantastic wine pairing party last month at my beautiful listing located at 2891 West View Trail in Promontory. The wines were hand selected by Kirsten Fox of the Fox School of Wine.  She worked with Park City Dinner Divas to create ideal food pairings.  I'm going to share these pairings so that you can steal these ideas and look genius when entertaining for the holidays.  All of these wines are available at the Park City Liquor Store and cost under $20/bottle.
1.  Neil Ellis 2009 Chardonnay, Stellenbosch, South Africa, 13.5% alcohol, $17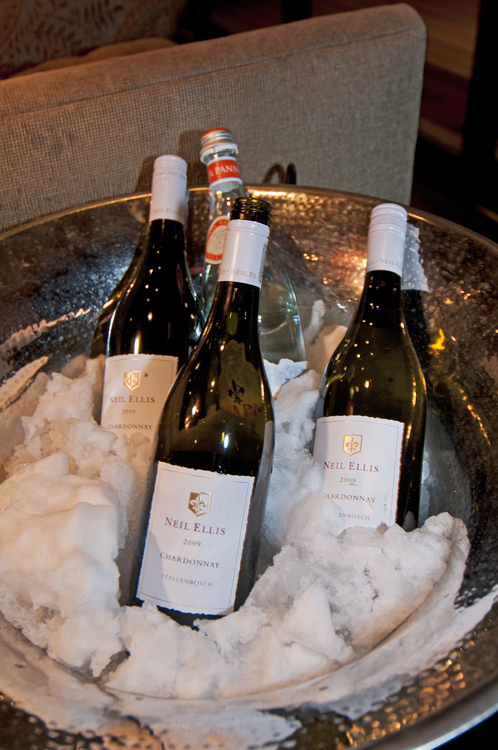 Pairing:   Butternut Squash Flatbread with Chipotle Honey, Shaved Parmesan, & Fried Sage
Why:  This lightly-oaked Chardonnay will pair with the buttery flavors of the small bite along with offering some crispness to complement the yeasty bite of the flatbread.
Serve this chilled.
2.  Maysara 2009 Pinot Noir, McMinnville, Oregon, 13.5% alcohol, $24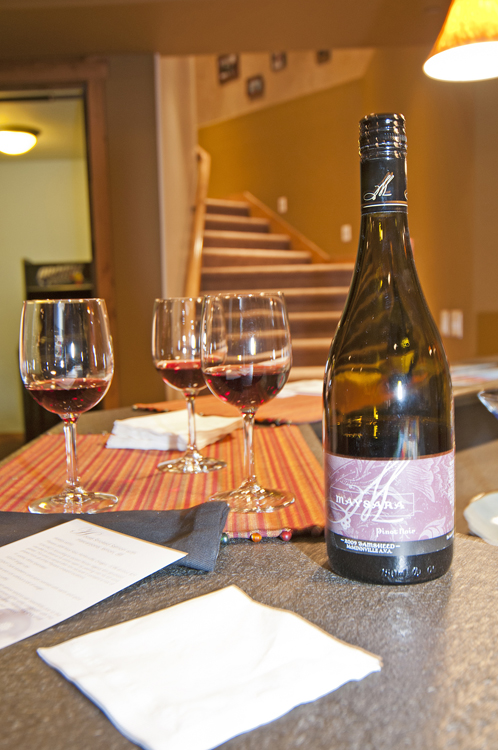 Pairing:  House Smoked Salmon with Mascarpone, Lemon, & Dill
Why:  Pinot Noir and salmon are a beautiful pairing. The sweetness of the fish with the fruitiness of the wine, combined with the earthiness of the fish and the wine make a beautiful combination. The lemon in this small bite is like a nice squeeze of lemon on your salmon!
Serve at about 65 degrees
3.  Quinta de Gomariz 2011 Vinho Verde, Minho, Portugal, 11.5% alcohol, $11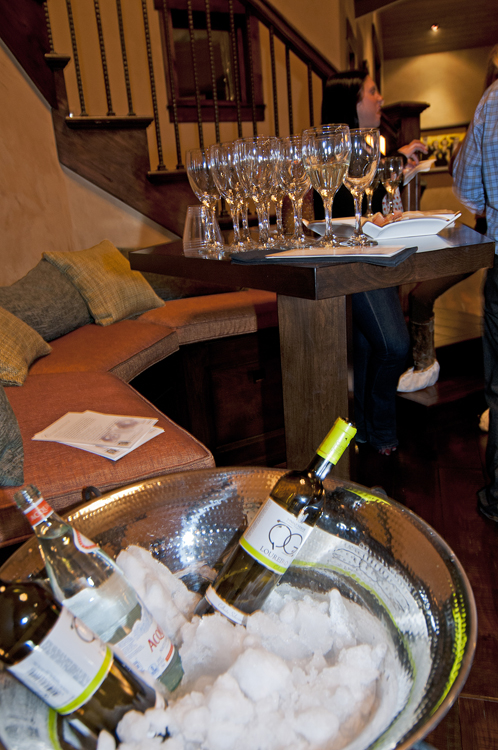 Pairing: Prosciutto & Manchego Crostini with fig and rosemary
Why:  The fresh flavors, small bubbles and the light, slightly sweet finish of the Vinho Verde complements the saltiness of the Prosciutto without being to tart for the fig's sweetness.
Serve ice cold, straight from an ice bucket
4.  Otima '10 Tawny Port by Warre, Portugal, alcohol 20%, $25,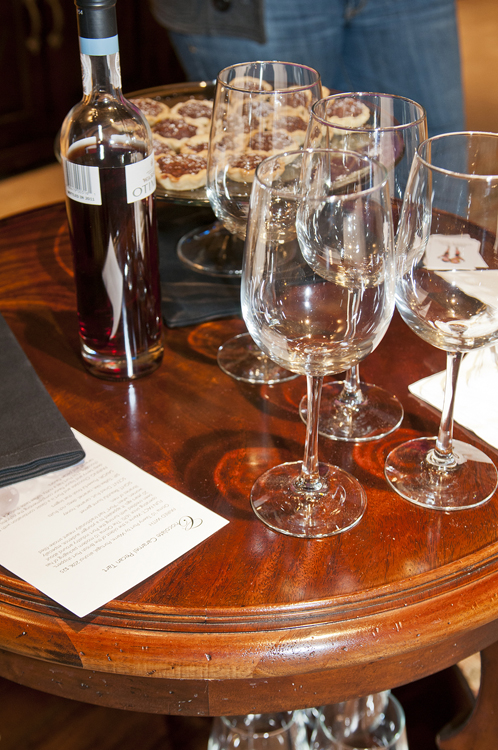 Otima '10 Tawny Port by Warre, Portugal, alcohol 20%, $25,
Pairing: Chocolate Caramel Pecan Tart
Why:  Chocolate and Port is a classic combination with the deep berry and liquor flavor complementing the richness of the chocolate. This Port has a nutty, toffee taste that will set the caramel and pecan off in your mouth.
Serve this slightly chilled to about 58 to 60 degrees. About 30 minutes out of the refrigerator or ice bucket.
The Neil Ellis Chardonnay has become one of my favorites.  In fact, if you go to the Liquor Store at Kimball Junction, there may not be too many bottles left because I have been stocking up.  The Tawny Port was a big surprise at the Wine Tasting event.  Most people do not drink port on a regular basis.  Once you experience this richly satisfying pairing, you may develop a new after dinner habit.
Beautiful homes are best experienced with friends.  I hope these wine pairings inspire you.