This is a photo of my CrossFit coach, Chris Spealler. He is the only athlete to compete in 5 consecutive CrossFit Games.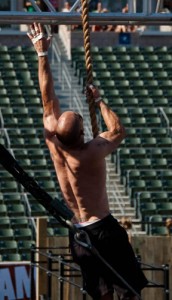 He is a trainer for CrossFit Headquarters and travels the world training athletes and coaches. When he advises me on how to improve my technique, you better believe I do what he says.
This is a photo of my other CrossFit coach, Eric O'Connor. He has certifications in Olympic Lifting, Power Lifting, Kids and Nutrition. He also works for CrossFit Headquarters and trains athletes and coaches. I ask him for help all of the time and he is generous in sharing his knowledge. I am seeing incredible physical results because I chose to work with experts.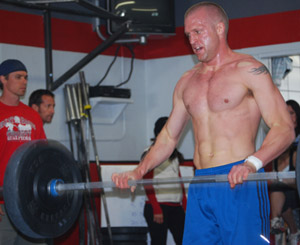 I just closed my 9th listing for 2011 and was thinking that 9 listings in 8 months is a big number for a Park City real estate agent. I decided to see how many agents have sold more than 9 listings this year. Out of 626 licensed Park City agents, only nine people sold more listings than me. That puts me in the top 1.5% of all Park City agents.
I've been working hard at CrossFit for one year, but I have been working hard at perfecting my real estate sales and marketing techniques for 8 years. Clearly, my consistent training, coaching and dedication to real estate have made me one of the most successful agents in town.
Everyone likes to work with a winner. Choose to work with an expert, and you will achieve the results you are looking for, whether you are looking for a fitness coach or a real estate agent.