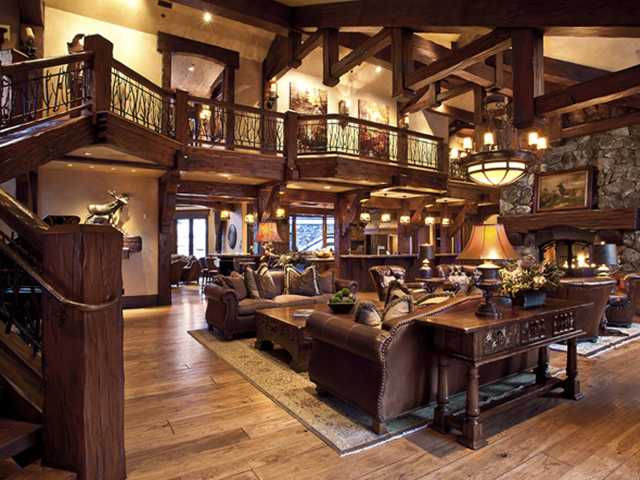 As a Park City real estate agent, I am privileged to peek inside many luxurious homes. This home, located at 1 Hawkeye Place, took my breath away. This home is listed by Dena Fleming of Prudential, UT Real Estate (MLS 9987377) at the discounted price of $14.7 million. That's 25% off the original list price of $19.6 million.
This house is a deal! It is 13,000 square feet but the family friendly layout creates an easy flow. The spaces are grand but not cavernous. The home comes completely furnished with designer furnishings, custom light fixtures, a golf simulator and home theater. I loved the candy counter just outside the home theater. It was just one of the many charming and thoughtful touches of this home.
Outside is a great deck and firepit. Step off this gathering space and you are on Hawkeye Ski Run at Deer Valley® Resort. Hawkeye is located in the Empire Canyon area of Deer Valley® Resort, where the snow is softer and the crowds are thinner. Each of the 5 bedrooms has its own distinct character and is stylish wihout being overdone.
On the lower level is a pristine 4+ car garage, dog run and the most incredible butler's pantry. Of course there is an elevator which facilitates entertaining preparations.
If you are looking for the ultimate dream ski home, one that has everything, yet is put together with classy understatement, then you must see this home. It is evident the owner clearly thought out even the smallest details of every room, allowing the new owner to enjoy the fruits of his labor.
Although $14.7 million seems like a lot of money, it is actually a great deal for this particular home.