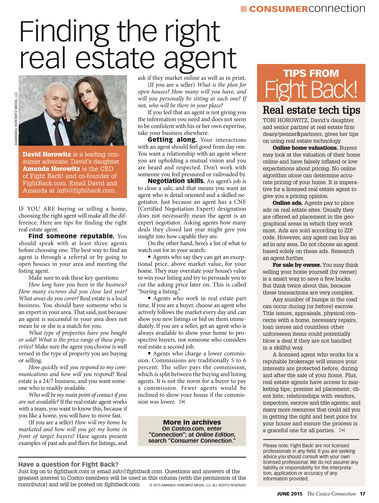 I just read one of the best articles about how to find the right real estate agent. I could have written this article myself, but I think it's more credible because it comes from consumer advocate David Horowitz. The entire article can be found here.
If you don't have time to read the entire article, these are some of my favorite tips. I bolded the juicy parts. These are relevant for Park City real estate as well as other areas.
On Getting the Right Real Estate Agent
1. Find someone reputable.
2. Negotiation skills. The agent's job is to close a sale, and that means you want someone who is detail oriented and a skilled negotiator.
3. Online home valuations. Sellers may look at the valuation of their home online and have falsely inflated or low expectations about pricing. No online algorithm alone can determine accurate pricing for your home. It is imperative for a licensed real estate agent to give you a pricing opinion.
4. Online ads. Agents pay to place ads on real estate sites. Usually they are offered ad placement in the geographical areas in which they work most. Ads are sold according to ZIP code. However, any agent can buy an ad in any area. Do not choose an agent based solely on these ads. Research an agent further.
5. For sale by owner. You may think selling your home yourself (by owner) is a smart way to save a few bucks. But think twice about this because these transactions are very complex.
Why A Skilled Agent Matters
Any number of bumps in the road can occur during (or before) escrow. Title issues, appraisals, physical concerns with a home, necessary repairs, loan issues and countless other unforeseen items could potentially blow a deal if they are not handled in a skillful way.
A licensed agent who works for a reputable brokerage will ensure your interests are protected before, during and after the sale of your home. Plus, real estate agents have access to marketing tips; premier ad placement; relationships with vendors, inspectors, escrow and title agents; and many more resources that could aid you in getting the right and best price for your house and ensure the process is a graceful one for all parties.
Are there any other tips you would add to finding the right real estate agent?