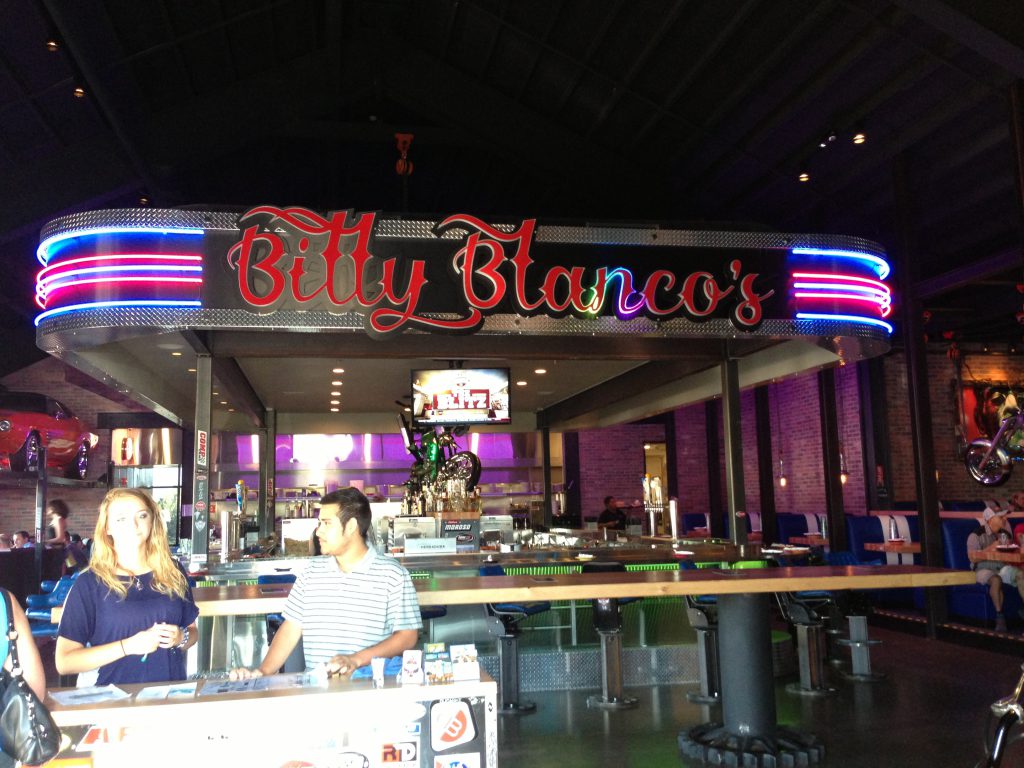 Bill White Restaurant Group just opened one of the most fun restaurants to hit Park City in years, Billy Blanco's Motor City Mexican (Blanco is the Spanish word for "White", which makes the name of this restaurant, like everything else about it, fun.
Check out these photos.  Where else can you dine under (literally) classic cars.  My 12 year old daughter, Whitney, loves to eat at the bar because she can!  The bucket seats at the bar are comfortable and if you sit near the cars, you catch a nice breeze from the wall that opens to the outdoor dining patio.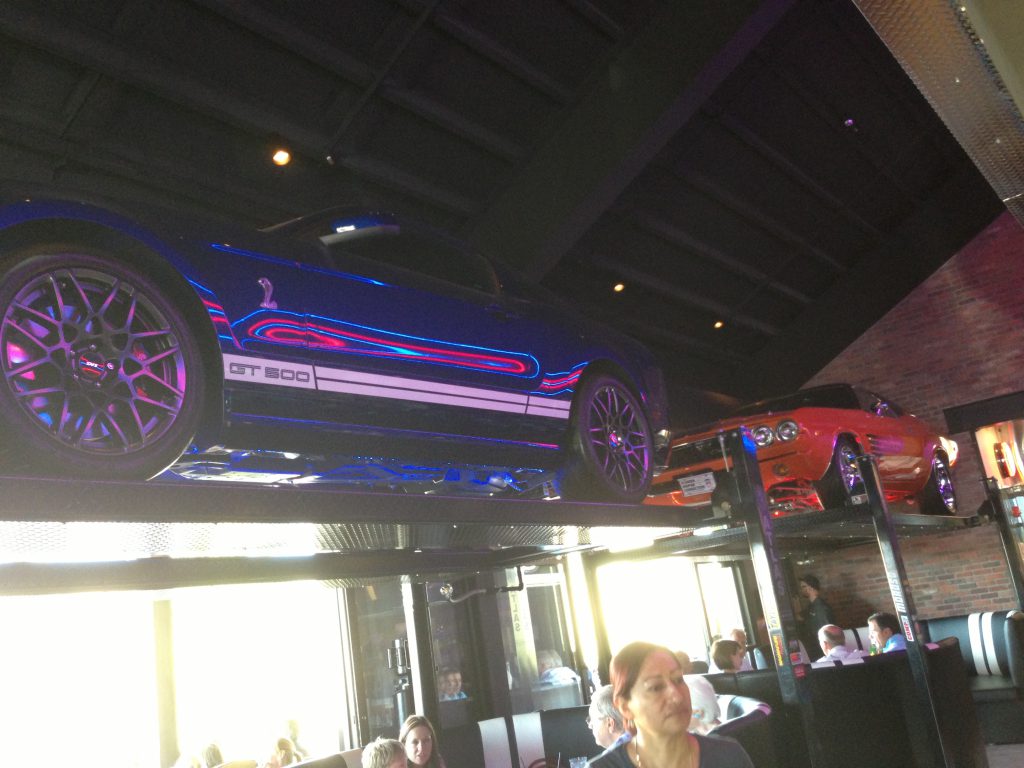 The servers all seem happy; the music is rocking.  The margaritas are tasty and the wine and beer are reasonably priced.
The key to dining at Billy Blanco's is to order the right food.  The first time I ate there, I had the carnitas tacos with greens. I felt like I was overpaying for three miniature tacos and a plate of iceberg lettuce with some vinaigrette. My friend had the mango and guacamole salad and it too seemed pricey for a salad with no protein.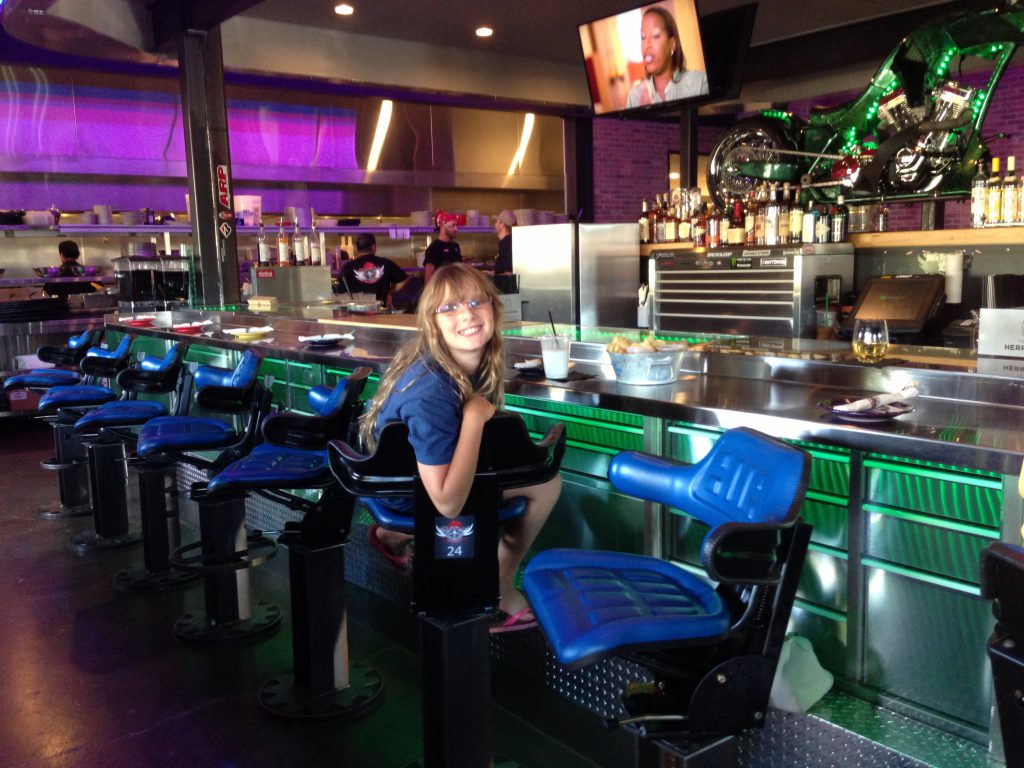 My husband and son ate there a few days later and said the portions were so generous, they couldn't finish them.  Really? Turns out they ordered fajitas and a burrito.  The next time I ate there, I had a chicken dish with salad greens.  [I'm trying to eat healthy and did not want to order the fries, which looked delicious.]  Once again, I was annoyed with Billy's idea of a side salad.  It was really boring.   My daughter and I decided to order some BBQ Rib appetizers, which you can buy for $2.75 each.  JACKPOT!  These were the best ribs I have ever eaten.  They are super meaty and fall off the bone.  When we returned there, my daughter ordered the half rack entrée and I was happy with three of the ribs from the appetizer list.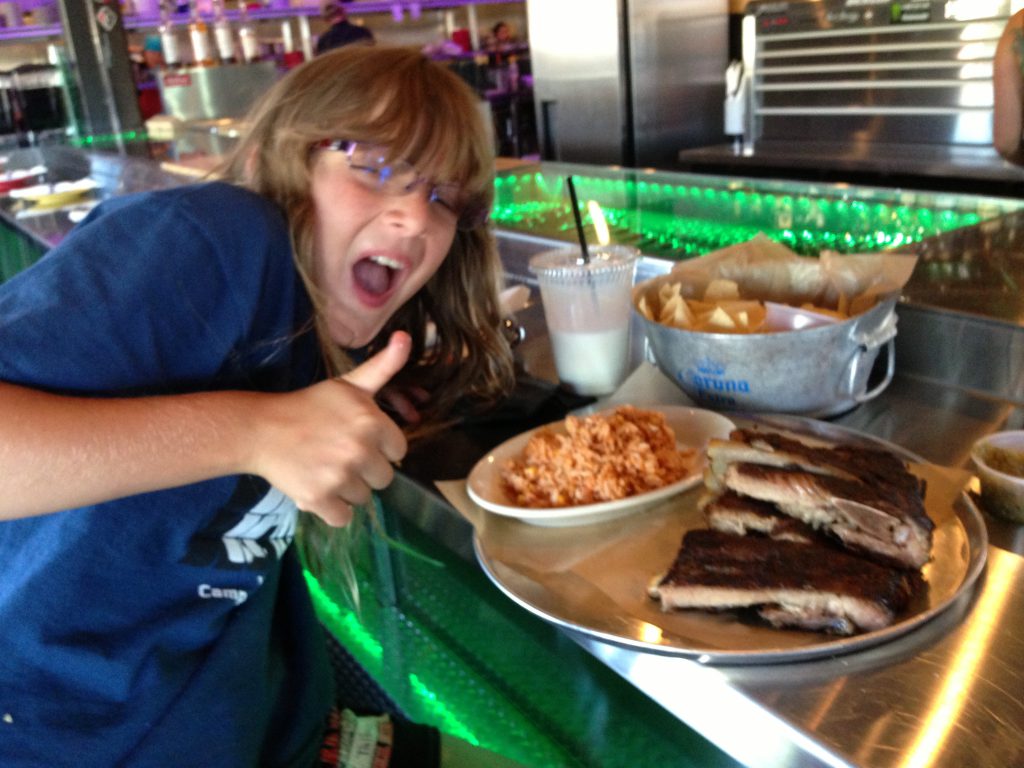 Bottom line is that if you order right at Billy Blancos you will be happy.  If you order wrong, you will be disappointed.  However, you will not be disappointed by the ambiance, which is fun, fun, fun.  It's open for lunch and dinner.  On Sundays during the summer, you can sit outside and listen to the Quarry Village live concert.