It's mid-September, which means the leaves are starting the change.  We first see the Gambel Oak and Maple trees turn to red, followed by the Aspen trees that turn yellow.  One thing I know about fall in Park City—it's short.  The first few weeks temperatures are generally pleasant, which could last until November. Or it could come to a crashing halt in October with snowfall, like in 2022.  Get out on these trails as much as you can now, while we have perfect hiking weather and the summer crowds are gone.  
Iron Mountain Trail
This is a 2.6 or 5.6 mile out and back trail.  It is steep and guaranteed to burn your legs.  The trail is filled with large groves of yellow Aspen trees and red Maple trees.  About 1.3 miles up, you will come to a scenic lookout with a bench.  This is a good spot to take in the view and then turn around.  The trail keeps going another 1.5 miles to the actual top of the mountain, so if you are up to it, you can keep going.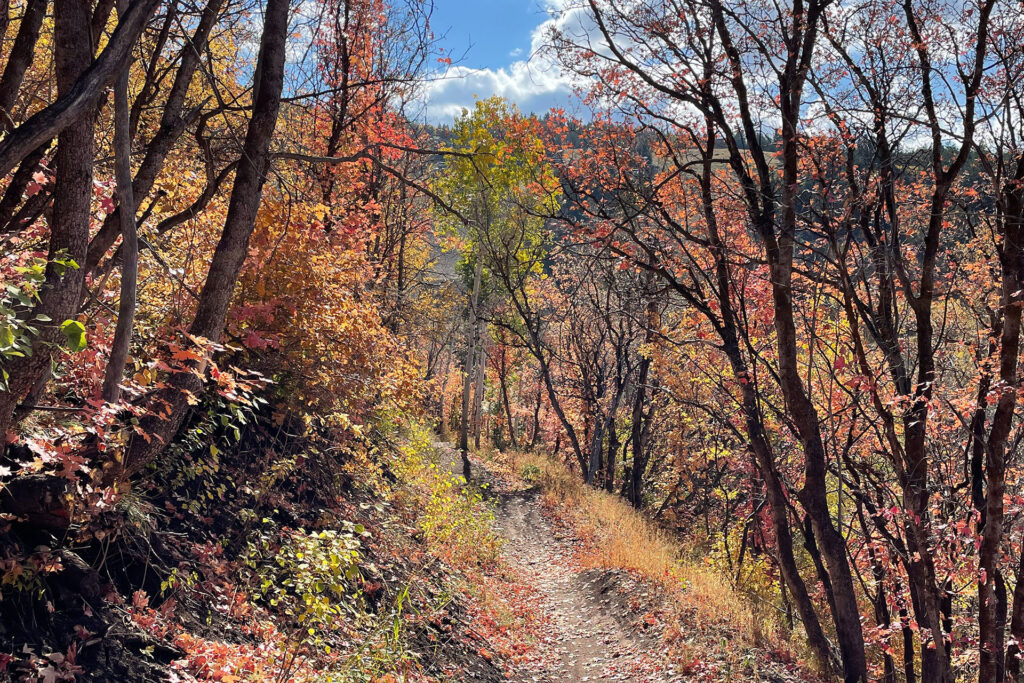 Lost Prospector to Gambel Oak Loop
Gambel Oak trail is filled with Gambel Oaks that turn bright orange in the fall. This is about a 3.5 mile loop with a milder elevation gain of 500 feet. Start at the Lost Prospector trailhead on Aerie Drive. There are a few parking spots at the trailhead. Cross Mellow Mountain Road to access the Gambel Oak Loop on the other side of the street. At the top, take Masonic Trail, which will eventually intersect with Lost Prospector, which you will take to complete the loop.
Armstrong to Dawn's Loop
This is one of my favorite fall trails.  The video above was taken at Dawn's Loop in 2022.  This trail can be so breathtaking it seems unreal.  The loop is 3.5 miles with an elevation gain of 850 feet.  Take Armstrong Trail from the Silver Star lift up to the King Con lift before connecting with Dawn's trail and looping down.  Be sure to pay attention to the area where you emerge from the trees, cross a few ski runs, and you will be rewarded with panoramic views of Park City Mountain.  
Bloods Lake Trail
One of my favorite Park City success stories is Bonanza Flat. And of the many perks of conserving this area, the Bloods Lake trail must be at the top. This 2.8 mile out and back trail can be accessed via the trailhead on Guardsman Pass Road, which is a favorite Fall destination in and of itself. The trail is at elevation and can get crowded in the summer, but a cool fall day shouldn't draw the masses to this spectacular trail.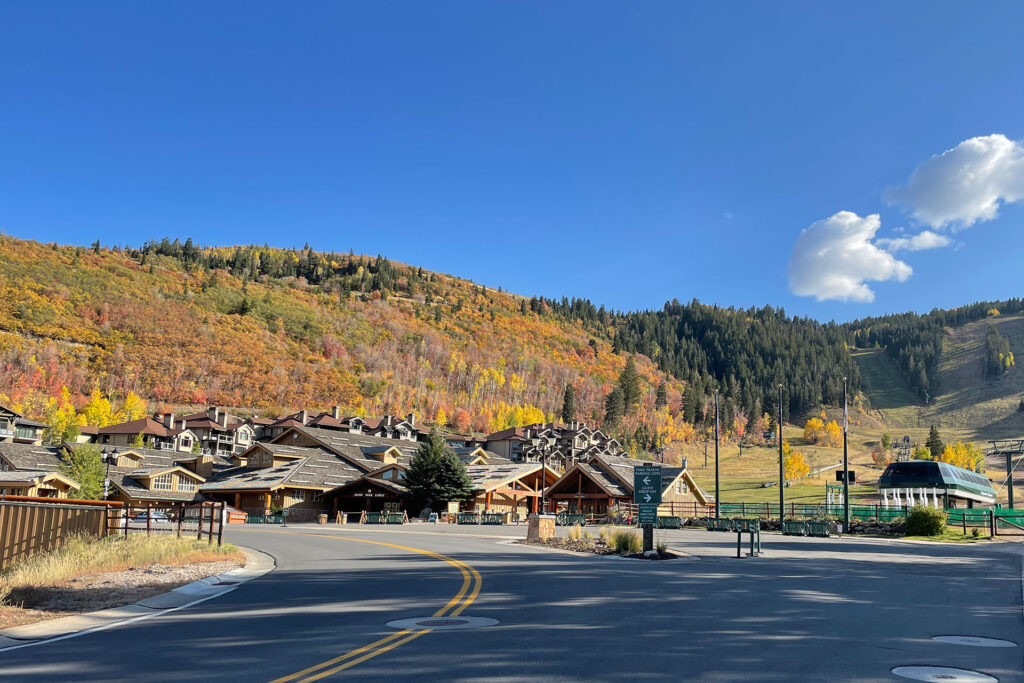 Bald Mountain Trail
Deer Valley offers some phenomenal views on its trails, and the Bald Mountain Trail is known for vibrant fall foliage and expansive views of the area. You can even look out toward the Jordanelle Reservoir and spot the area where Deer Valley will be expanding, formerly known as Mayflower. Note that All Trails reports a partial closure of this route, but that you can still enjoy some sections of the trail. One reviewer on the trail says to take Ontario Trail to get to the top.
Did I miss one of your favorites?  I know Park City peeps like to keep their favorite trails a secret.  If you are so inclined, please share in the comments below.