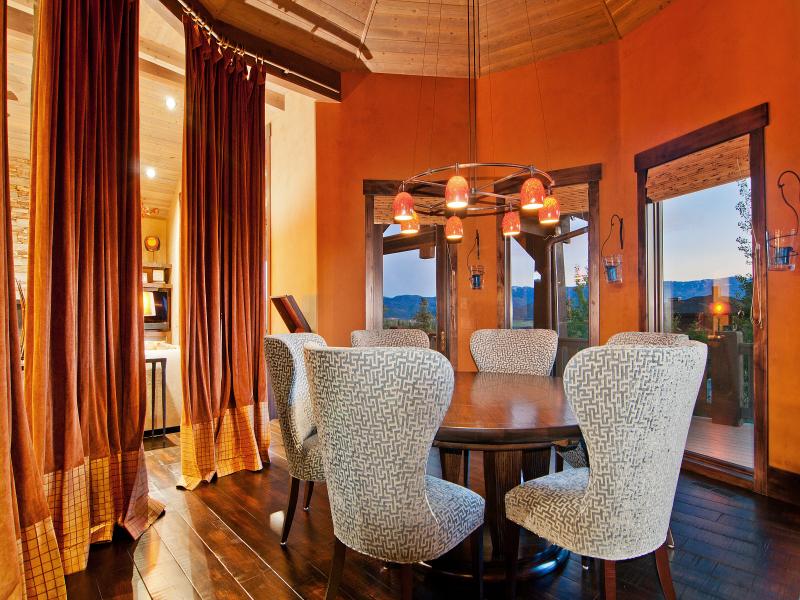 In most states, including Utah, fixtures are part of the Real Estate Purchase Contract (REPC). These items are clearly spelled out in the Utah REPC, and include, among other items, light fixtures and bulbs; ceiling fans, bathroom mirrors; curtains, draperies, rods, window and door screens; satellite dishes; fencing and landscaping.
I have seen more transactions go sideways over fixtures and personal property than I care to remember. It even happened to me before I was a licensed realtor. My husband and I bought a home in California to use as a rental. All went well until the seller decided she needed to take her custom dining room curtains with her. We held up closing until replacement curtains were purchased and installed. (See last week's blog  Removal of fixtures is reason #2 for doing a final walk through).
What if you are selling your home and you want to take the curtains that match your bedspread? Are mounted flat screen TV's fixtures? What about that custom chandelier that cost you a fortune and will look great in your next house? The buyer is going to want that expensive audio-visual system, complete with remotes.
Don't assume you will be able to take these items with you or that your buyer will give them up without asking for a concession. If you want to take the chandelier, remove it before your home is photographed and shown. If you want to take the matching curtains or audio-visual equipment, exclude them from the listing. When I take a listing I always ask my sellers if there is anything that should be excluded. This extra step prevents future heartburn and last minute transaction meltdowns. If you want to take it with you, exclude it from the listing and make sure your agent communicates the exclusion on the Multiple Listing Service.