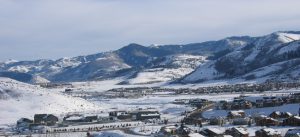 Whistler|Park City|Steamboat|Sun Valley|Vail|Big Sky|Tahoe|Jackson
These are the resort areas that make up the Western Mountain Resort Alliance.
Number of Active Listings. All 8 resort areas reported the number of active listings decreased in 2011. Big Sky had the largest decrease in listings at 22%. Park City had 13% fewer listings in 2011 versus 2010. Steamboat, Sun Valley and Tahoe had single digit decreases in listings.
Number of Units Sold. Every resort reported higher units sold in 2011. Park City had the highest number of units sold at 1603, an increase of 18%. Tahoe had 1459 units sold, a 5% increase. Big Sky had 219 units sold, which represented a 31% increase.
Total Volume Sold. Whistler, Park City, Steamboat, and Big Sky reported higher sales volume. Park City's sales volume was just over $1 Billion. Sun Valley, Vail, Tahoe and Jackson all reported a decrease in sales volume. Sales volume in Vail was almost identical to Park City, but that represented a 19% decrease from the year before.
Median Sale Price. Median sale price decreased in every resort market. The median sale price in Park City was $547,000. All other resorts reported a median sale price lower than Park City's, except Whistler, Big Sky, and Jackson.
Conclusions. Just as in traditional real estate markets, the resort markets are seeing lower inventory, an increase in sales, and stable or decreasing prices. Buyers sensing a window of opportunity are negotiating their best possible deal for resort properties that seemed out of financial reach a few years ago. Park City continues to enjoy higher sales and sales volume over other mountain resort towns because of its proximity to the Salt Lake City International Airport and the variety of properties listed for sale. There is literally "something for everyone" in Park City to purchase. We have $150,000 condominiums to multi-million dollar, ski in/out properties available. This variety of inventory helps stabilize our real estate market.
Contact me to learn more about Park City's available best buys.