We're about a month away from the advertised timeline of "the new SLC". The new Salt Lake City International Airport, that is.
It's hard to imagine all this planning for growth when The Salt Lake Tribune just reported the airport hit a new low daily passenger count at just 5% of normal. But, before COVID-19, the airport was slated to hit a record year with number of passengers. I suspect the numbers will return once all of this is over.
On the plus side, the low number of passengers is allowing the airport expansion to be completed "two years faster and up to $300 million cheaper," Executive Director Bill Wyatt told the Tribune. That's because they're able to tear down and expand more gates sooner due to low usage. Specifically, Concourses B and C will be torn down once new SLC phase one is open.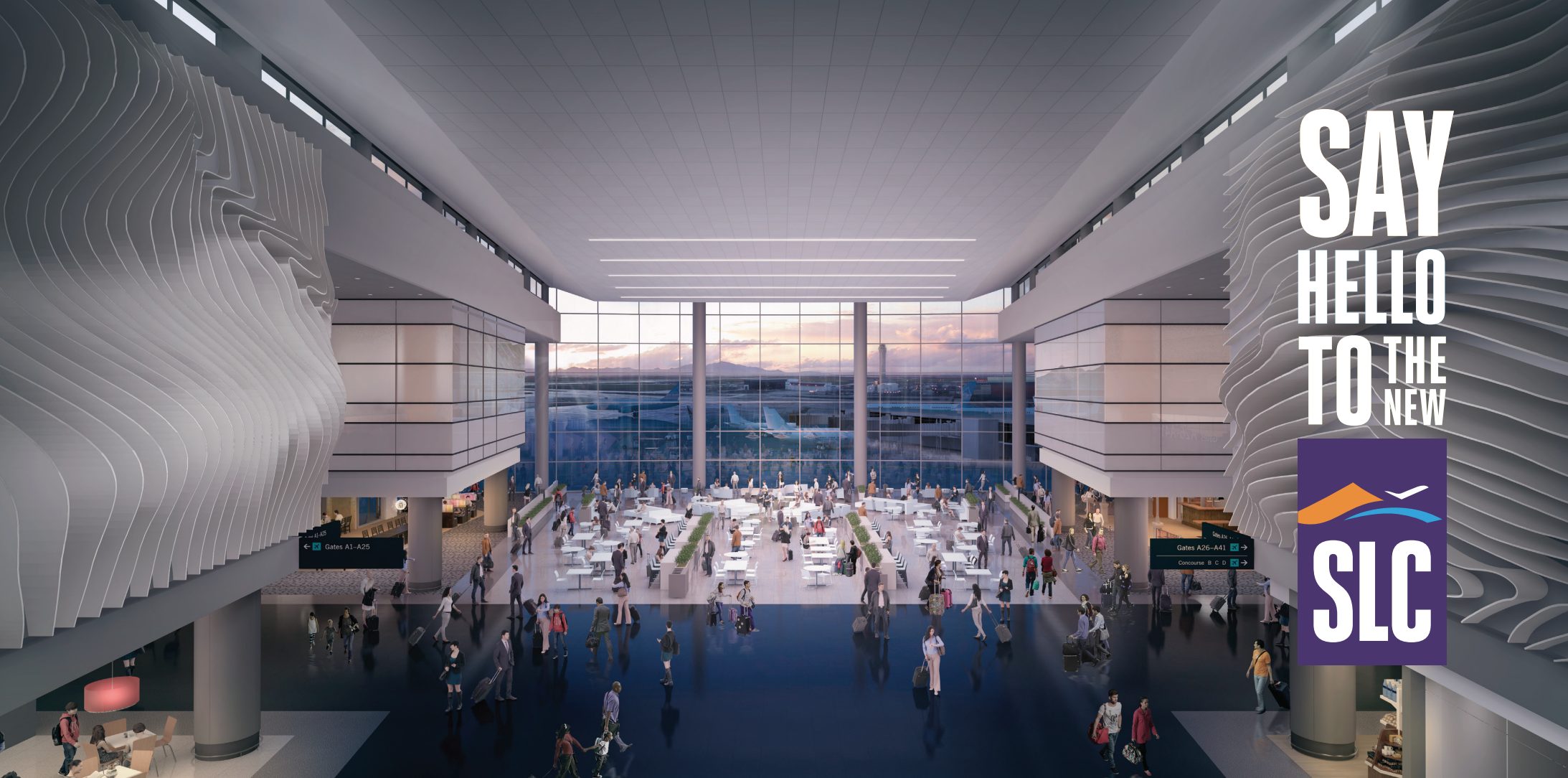 br>
br>
Is the Airport Redevelopment Necessary?
With the original airport being built in the early 1960's, the current facilities were intended to serve half as many travelers as they do today (26 million per year under normal circumstances).
What Does the Redevelopment Include?
Among other things, the New SLC will:
Bring facilities up to earthquake standards.
Be designed to be adaptable for future changes.
Eliminate airport parking bottlenecks meaning fewer delays.
Meet high environmental standards.
When Will the SLC Airport Phase One be Complete?
The first phase of the New SLC Airport Redevelopment Program is scheduled to be completed on time, September 15th, 2020. This will include the parking garage, terminal building and west portions of the north and south concourses. A progress gallery can be viewed on the airport's website. The full project will cost $4.1 billion. It will be complete in 2024.
View a PDF booklet overview of the New SLC Airport.
Airport Transportation Options
As of now, nothing will change with airport transportation to and from Park City. Aside from services like Uber and Lyft, we have listed out local airport transportation services on our website.
What do you think about the New SLC? I'd love to hear your thoughts in the comments below!