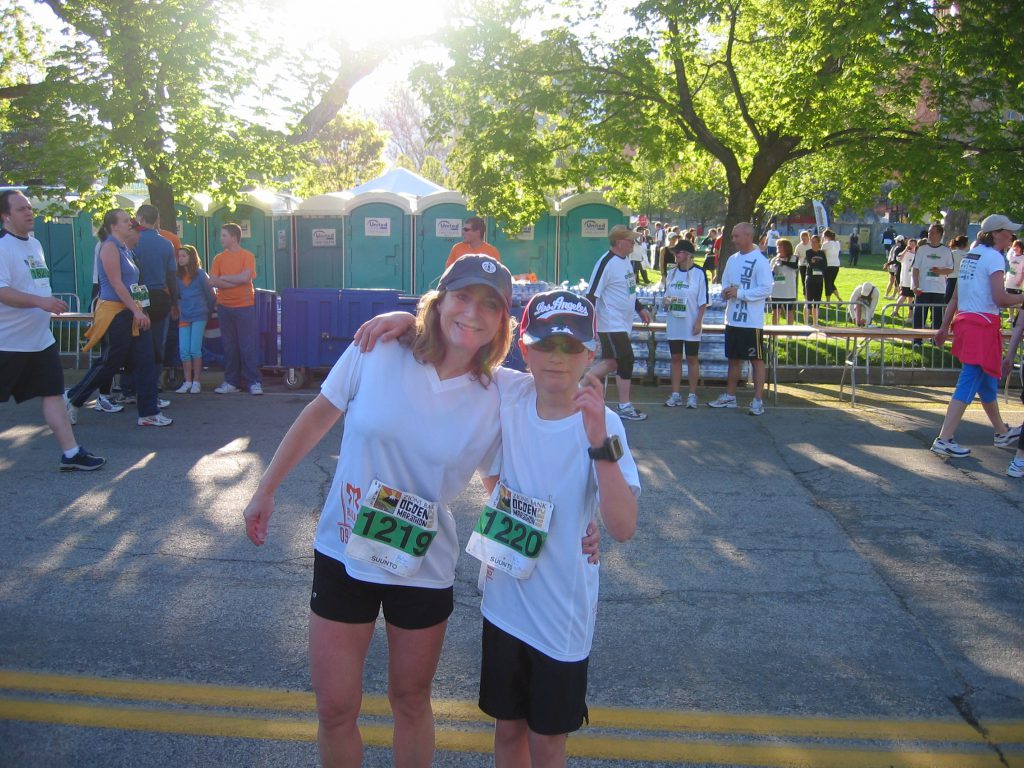 This blog photo was taken 3 years ago, when my son was still smaller than me.  I encouraged him to run a 5k and offered to train and run the race with him.  Seeing him reach the finish line was a really proud moment for me.  When my clients hire me to market and sell their homes, there is a similar process of preparation, execution and results.  Here are 5 tips that I have learned from experience:
 Get your home in top showing condition before you allow a buyer or buyer's agent to walk through it.  When you go shopping for a car, are the cars on the lot dirty or spotless?  If your home looks like a model home, you will have the best chance of selling it quickly and for top dollar.  Your home must be absolutely clean, uncluttered and furnishings should be positioned to maximize space and flow.  I always hire professional help because this step is so important.
Use only professional photography to showcase your home.  Real estate websites are the open houses of today.  There should be photos of every room plus virtual tours so buyers will better understand the layout.  The photos should be high quality and appropriate for the season.  There is no bigger turn off than seeing a photo of a snow covered home in the middle of July.
Make your home available for showings.  Not every agent or buyer is perfectly organized.  Many schedule showings at the last minute.  If your home is show ready most of the time you will find it easier to accommodate last minute requests.
When you receive an offer on your home, try to make it work.  It costs nothing to negotiate.  If you take negotiations seriously and try to make them work, you may be surprised how much a buyer is willing to concede in terms of price or terms.
You will have the best chance of getting to the finish line if the buyer of your home loves it and is committed to making the sale work.  If the buyer has major concerns or is still looking at other homes while your home is off the market, you could be in for a disappointment.  Similarly, buyers who are looking for a good investment and who are not making an emotional purchase, may be more difficult to work with.  In today's environment of multiple offers, it is essential that buyers be properly vetted before going under contract.
I hope these 5 tips help you to successfully reach the finish line of selling your home.  It is very rewarding to see all the preparation, negotiation and execution come together for a closing.