Dreaming of being an owner/member at Promontory-The Ranch Club in Park City when prices bottom out? Well, with 90% of the distressed home inventory sold this year, that window of opportunity may soon be closed.
Savvy home buyers and investors are snapping up Promontory's inventory of vacant lots and homes. Year to date, 91 lots and 49 homes closed with 8 lots and 7 homes pending, for a total of 157 units sold or pending for 2011! Another reason to act sooner, rather than later, is that Promontory will be modifying its membership pricing again in early 2012.
Here are just some of Promontory's best buys. These homes are priced below replacement cost:
HOMES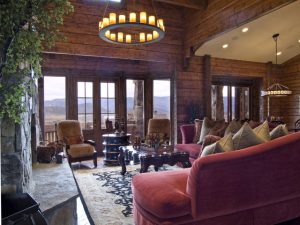 Trapper Cabin 43 priced at $865,000. Lowest priced Cabin; includes a Fully Sponsored Golf Membership!
Ranch Club Cabin 19 $1,395,000 Great views and steps from amenities.
Bison Bluffs 25 $1,599,000 Ski run views and quality finishes at $201/sq ft.
Ranch Club Cabin 15 $1,195,000, Great price and steps from amenities.
Homestead 20 $973,700, Bank owned home with ski run views previously listed at over $2M
RESIDENTIAL LOTS

Deer Crossing 22 $350,000 Unobstructed Deer Valley® Resort and Uinta views.
Sunset Ridge 7 $245,000 Quiet cul de sac with ski views and golf course views.
Northgate Canyon 56 $150,000 Promontory Golf Membership included-like getting the lot for free.
Homestead 27 $145,000 Wonderful views and convenient location.
Deer Crossing 55 $195,000 Great value in prestigious Deer Crossing.
These prices represent 50% to 70% less than previous listed prices.
For additional information, please contact me at 435.901.0659 or nancytallman@gmail.com. To search the MLS, go to www.buyparkcityhomes.com.