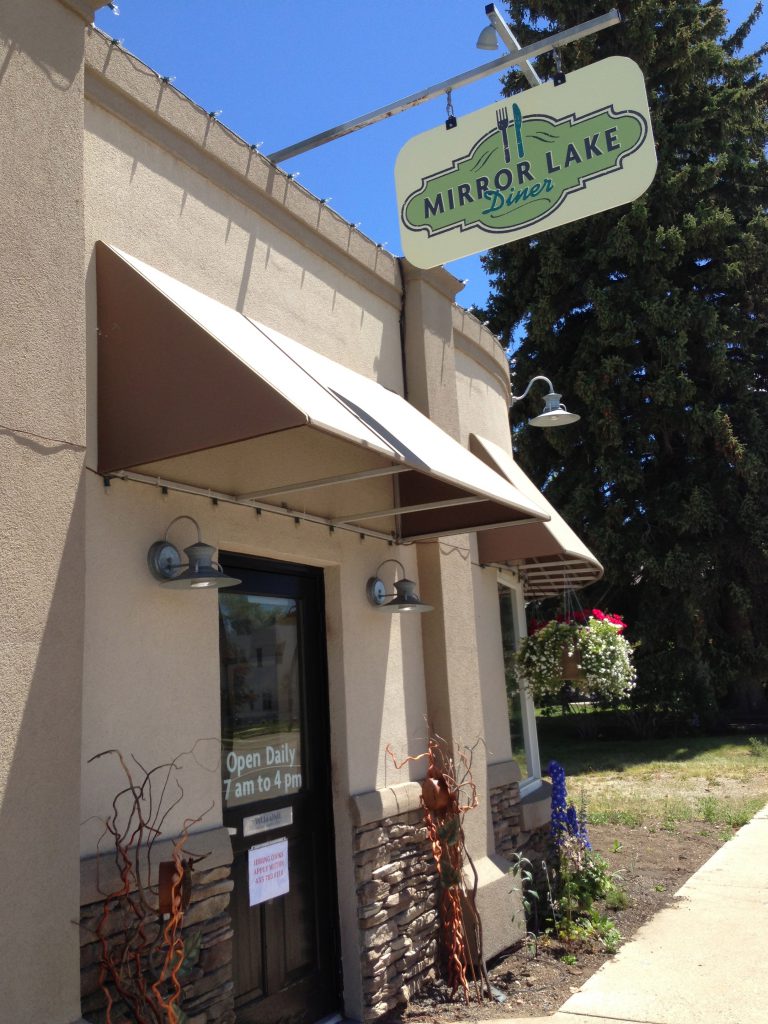 I was sad to see the Yolk restaurant in Kamas boarded up.  We used to go there for breakfast when we were in the Kamas area,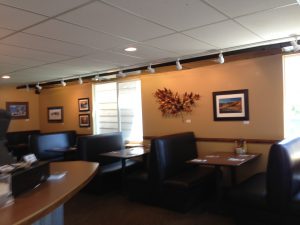 which locals know as the "Gateway to the Uintas".   "Mirror Lake Diner" opened in that same location last month and it is a great addition to the Kamas Valley.  I was out that way to meet our Sotheby's photographer, Kyle, and arrived early and hungry, so I decided to give this restaurant a try.  It's really attractive on the outside and the inside is just as warm and inviting.  The menu tells the story of the owner/chef, Gabriel Morin, who worked at Alta and later Easy Street Brasserie in Park City.  Mirror Lake Diner is currently open for breakfast and lunch.  They will be open soon for dinner.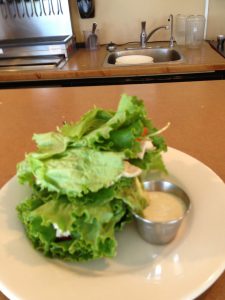 The breakfast and lunch offerings are simple, fresh and delicious.  I felt like protein and those of you who know me are aware that I don't eat bread.  Chef Gabriel substituted the tortilla on the wrap I ordered for lettuce.  The turkey and bacon inside were fresh and delicious.  The service was prompt.  Other menu offerings included a variety of sandwiches and salads.  Their philosophy seems to start small, simple and fresh.
There are already a couple of reviews on Tripadvisor.com.  Here is one:  "I love to stop by local diners when I'm out riding my Harley. Today I stopped by Mirror Lake Diner to see if they would have something on the menu Gluten free, or wheat free, and they did! So I ordered the Chicken Sandwich on the Gluten free bread and it was pretty tasty. But it really impressed me when the Owner/Chef Gabe came out to ask how my meal was. We had a nice conversation. I recommend stopping by and giving this new place a try. You'll enjoy it. They have quite a diverse menu to accommodate any need."  And here is another:  "A nice place to stop on your way to and from the Uintas for breakfast or late lunch…Truly good and unusual food fare…Delicious BLAST (BLT with avocado and aioli) and quinoa salad on a bed of spinach! Just opened and a nice place to visit…Friendly wait-staff, though a little slow…We wish them luck with their new diner…"
You can visit their Facebook page at here for more information.  Have you eaten there yet?  If so, what do you think?