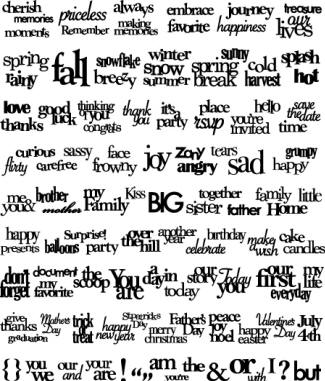 Houses that real-estate agents describe as "move-in condition" sell 12% faster than homes listed without those words. "Starter homes" sell 9% faster. But be careful: A house called a "handyman special" sells about 50% faster, but the final price is 30% lower than listings that lack those words.
For the past decade, Paul Anglin, associate professor of real estate at the University of Guelph in Ontario, has been studying the effect of certain words in house descriptions.
One of the worst offenders is "motivated" sellers, which both lowers the sell price and slows the sale. Oddly, frantic pleas of "must sell" have no effect on sell time or price, Prof. Anglin says.
In a 2005 National Bureau of Economic Research study, words that depict distinct attributes—"granite," "maple" and "gourmet"—correspond with higher sale prices. Words deemed "superficially positive"—like "clean," "quiet," "fantastic" and "charming"—are either ineffective or even hurt prices.
In a separate study, words that describe specific attributes are more likely to boost the selling price: Mentioning "garage" increases the sale price by 9.8%, "fireplace" by 6.8% and "lake" by 5.6%, says Thomas Thomson, a professor of real estate and finance at the University of Texas at San Antonio who co-wrote "Real Estate Agent Remarks: Help or Hype?"
Don't mention minor improvements without citing more substantial ones. Bragging about your home's recently painted walls or new carpet may decrease the final sale price, Prof. Thomson adds. These phrases may lead buyers to form overblown expectations, and they are disappointed after actually viewing it.
"It's like putting lipstick on a pig. If you put lipstick on a pig, it's still a pig," he says.
—Sanette Tanaka