One of the selling points for everyone who loves Park City – from multi-generation locals to its newest visitors – is its land. Whether your style is to be in the valley looking up at the mountains or to be in the mountains surrounded by the trees and beauty, the land here is gorgeous. And let's face it: as Park City grows the availability of land is only going in one direction. Winter, spring, summer or fall, it would be a dream for anyone to own a piece of Park City land.
Benefits of Buying Park City Land
No Maintenance—You can own it and hold it without worrying about dealing with tenants, mold, lawncare or leaking roofs.
Negotiations are Easy—Negotiating the purchase and sale of vacant land is simple and easy. There is less investor competition; there isn't the emotional component of a house where someone has a lifetime of memories; and there is no home inspection.
It's Inexpensive—Relatively speaking, vacant land is inexpensive to hold over the long term because there is no maintenance. It is a great place to park cash.
It's Tangible—Land is a tangible investment. It doesn't depreciate and can't be destroyed.
Supply is Diminishing—Land is scarce, especially in the Park City area, which is almost completely built out.
It's important to note that cash is king when it comes to buying land, and it's not common to be able to get a loan with just 5, 10 or 20% down like it is with a house. For more information, contact your preferred Park City lender. And when you're ready to buy land in Park City, don't hesitate to contact me.
My Park City Land Picks
Here are a few open listings for Park City land that I think are of good value.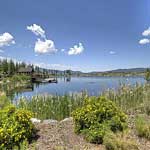 8424 Promontory Ranch Rd. (Promontory)
2 acres filled with trees and pastoral views at a giveaway price – $285,000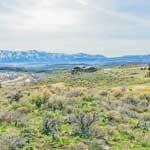 8654 Sunset Circle (Promontory)
1.55 acre lot with golf course frontage & panoramic views of all ski resorts – $699,000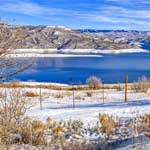 1 Deer Springs Rd. (Heber)
25 acre parcel with Jordanelle views and water rights – $1,200,000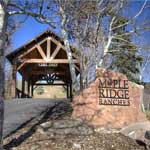 6043 Maple Ridge Trail (Oakley)
25.25 acres in an equestrian community with majestic views – $699,000
590 Holly Hock St. (Glenwild)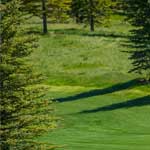 1 acre on Glenwild golf course with panoramic ski run views – $389,000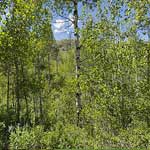 1872 Woodland Estates (Woodland)
20 acre retreat in Woodland Crest with abundant wildlife – $374,900
9405 Uinta Dr. (Heber)
Selected lot with views of Tuhaye golf course and Deer Valley® Resort ski runs – $325,000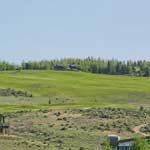 7407 Fiddlers Hollow (Promontory)
1 acre with panoramic, south facing golf & ski resort views – $375,000