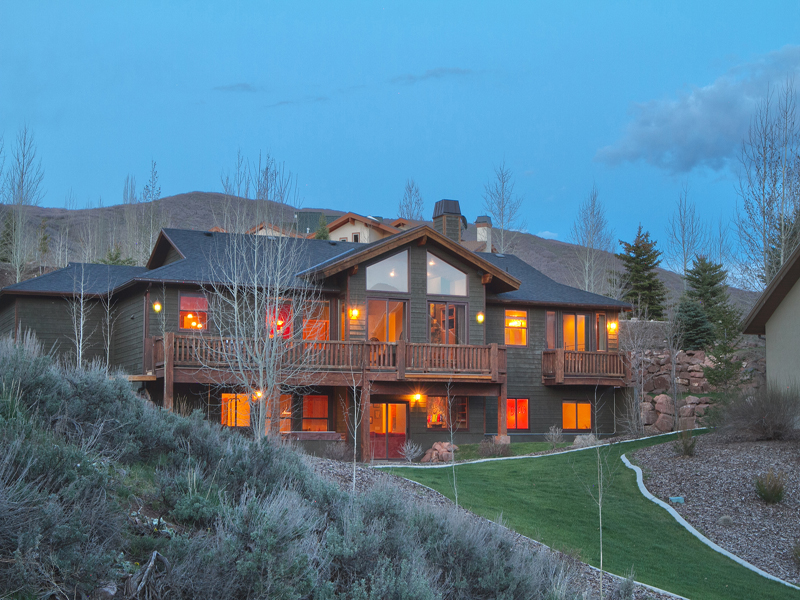 Anyone who pays attention to real estate trends knows that inventory is at record lows which is driving an increase in prices and creating somewhat of a panic among buyers.  (See my post from last week for the actual Park City Statistics ).  People who are seriously looking to make a purchase are frustrated by the number of multiple offers and homes that are sold before they even hit the multiple listing service.  There is an impulse to make an offer and "tie up" the first house that meets most of the buyer's needs, even if that house doesn't have everything the buyer wants.   Does this strategy make sense?
On today's Park City multiple listing service there were 3 homes, including one of my own listings, that returned to active status after a failed sale.  The buyers of my listing paid for an inspection, radon test, and appraisal.  My guess is they spent no less than $1,000 for this due diligence.   The sellers were reviewing their options for finding a place to move into.  At the end of the due diligence period, the buyers backed out.  My listing was off the market for over two weeks.  My sellers are facing the reality that they need to "sell their house again".  The buyers, who are not my clients, must also start over and find a new place to live.  The title officer, transaction coordinator, and all the other ancillary people involved in this transaction completed a lot of work that turned into a waste of everyone's time.
An agent in my office remarked that he had sold one particular listing three times, with multiple offers each time.  Clearly the present strategy of tying up homes and then deciding if the buyer really wants to buy it is a losing strategy for everyone involved.  As a buyer's agent, I would discourage a buyer from this strategy.  As a listing agent, I am going to work harder to ensure that a buyer is in love with the home before we take it off the market.
What are your thoughts on this issue?