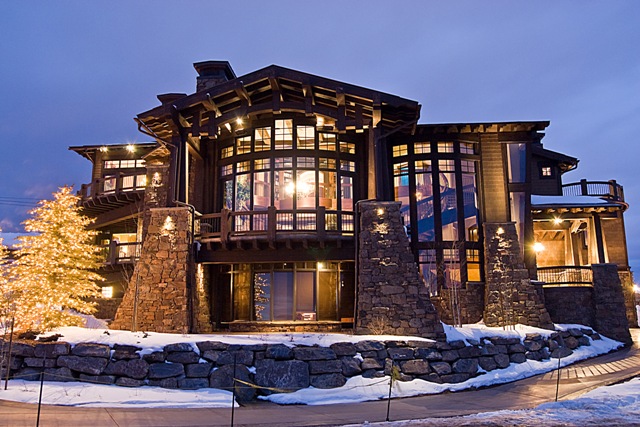 Summer is upon us and that means its vacation time! If your spending one, two or more weeks away, there are some important precautions you need to consider in order to keep your home safe and well-maintained. A sound home equals a sound mind and that means more a more relaxing vacation! Start planning a week or two in advance and create a checklist to ensure you don't forget any important items.
Interior
Think for the long-term. Be sure to consume or toss any food that will soon expire. Water plants and prepare for your house or pet sitter with plenty of supplies, clean linens, and detailed instructions. For a short trip, leave a lamp or two on to give the impression that the home is occupied. For longer trips, invest in a light timer that will go on and off throughout the day and night. For heightened security you could install a motion activated floodlight near the front door.
Consider your return and how you would like to find your home. Beds made with clean sheets would be nice along with freshly laundered towels. It is wise to plan a few frozen meals and shelf-stabilized milk and beverages so you don't have to rush out to the grocery store upon your return.
Safety
Make sure all fire detectors and carbon monoxide detectors are in working order. Enlist a trusted neighbor or friend to do a walk through every day or two. They can report on a broken pipe or a hole in the roof and keep plants well hydrated. Make sure to park your vehicle in the garage as this deters car break-ins. To be extra cautious, do not leave any messages on your voicemail or social media accounts promoting the fact that you're away.
Modern Tech: There are a number of professional services that will allow you to view and monitor your home on your smart phone or mobile device. Check out options from Nest, Xfinity and ADT.
Exterior
Think about exterior signs that would indicate an empty home. Make sure to take out your garbage before you leave as no one wants to return to a stinky house and an empty garbage can left outside is a clue to an unoccupied home. Contact your delivery person and either hold all newspaper delivery or have a neighbor pick-up. Organize all outdoor watering on an automatic timer and have a service clip your lawn while you are away.
Pets
Prepare your pets for vacation well in advance. Choose a boarder or sitter and communicate all pet needs to them: their food, medications, allergies other important items. Make sure there are plenty of supplies while you are gone as well as their beds, pick-up bags, leashes and toys.
Prepare your house for vacation; it's important first step for any time away. As long as you follow these guidelines and start planning well in advance, you will have a fun, relaxing and memorable trip.