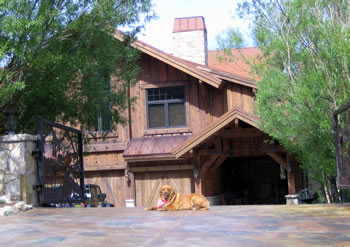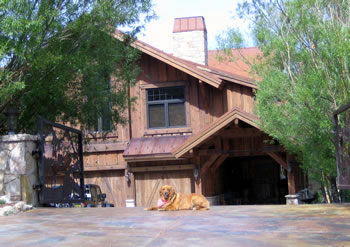 Deer Valley® Resort has consistently been ranked #1 in guest service, family programs, dining, lodging and grooming by the readers of SKI Magazine. And don't forget all those years it was ranked #1 overall in the United States. Deer Valley® Resort is famous for its impeccably groomed slopes, concierge service and excellent food. It is one of only a handful of resorts in the US that does not allow snowboarding.
If you're considering a Deer Valley® Resort real estate investment, we suggest you have a good understanding of the neighborhoods and surrounding areas. The Deer Valley® Resort neighborhoods are clustered around the resort's three lodges – Snow Park, Empire and Silver Lake – and feature some of the most prestigious homes and properties in the Park City area. Elite investors from all over the world call Deer Valley® Resort home (or second home), lured by the ski terrain, easy access and high-end treatment that surrounds all things Deer Valley® Resort.
Most Deer Valley® Resort areas are a hop, skip and a jump away from Old Town Park City, and in the range of 45 minutes to the Salt Lake City International Airport, making it easy to jump on a plane from almost anywhere in the US and be on the slopes by noon.
[search_map id='2991′]
[static_listings context='pls_static_listings__4′ width='250′ height='250′ sort_by_options='cur_data.baths,cur_data.beds,location.locality,cur_data.price,cur_data.sqft,location.postal' sort_by='cur_data.price' sort_type='desc' query_limit='10'] [pl_filter group='metadata' filter='subdivision' value='American Flag||Aspen Hollow||Aspen Wood||Bald Eagle Club||Bellearbor||Black Bear Lodge||Black Diamond Lodge||Boulder Creek||Cache At Silver Lake||Chaparral||Chateaux At Silver Lake||Comstock Lodge||Courchevel||Daystar/Amber Daystar||Deer Crest Area||Deer Crest Estates||Deer Lake Village||Deer Mountain||Deer Valley Club||Enclave||Evergreen||Fawngrove||Flagstaff||Hidden Meadows||Hidden Oaks||Knoll Estates/Deer Valley Club Estates||Knollheim||La Maconnerie||Lakeside||Little Belle||Lodges At Deer Valley||Lookout At Deer Valley||Mont Cervin||Montage Deer Valley||Morning Star Estates||Nordic Village||Ontario Lodge||Pinnacle||Powder Run||Queen Esther Village||Red Stag Lodge||Ridge||Ridgepoint||Royal Oaks||Silver Baron||Silver Strike Lodge Condominium||Solamere||St. Regis||Stag Lodge||Stein Eriksen Lodge||Stein Eriksen Residences||Sterling Lodge||Stonebridge||The Belles at Empire Pass||The Oaks At Deer Valley||The Residences At the Chateaux||Trails End At Deer Valley||Trails End Lodge||Twin Pines At Silver Lake||Upper Deer Valley Area||Woods At Deer Valley'] [/static_listings]